Craft Beverage in the 'Boro: 5 Ways to Quench Your Summer Thirst
July 30, 2019
Feature Stories
Taste the flavor of summer in the Blue Ridge Mountains, with flights of craft beer, handmade kombucha, and locally grown ciders. In addition to the craft beverages, you won't want to miss the home-grown hops, soaring industrial taprooms, outdoor patios, or adventure-adjacent drinking destinations that Waynesboro has to offer.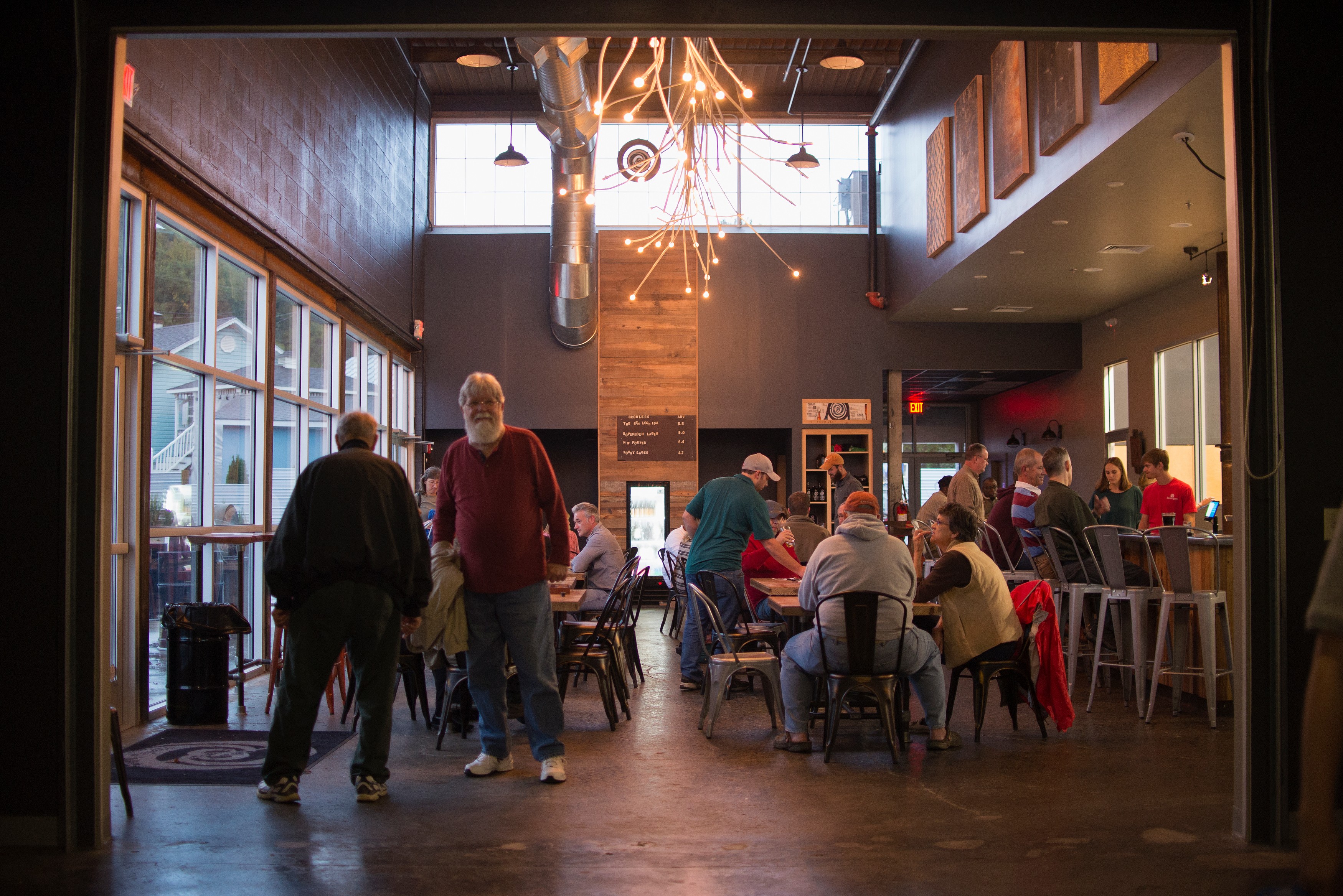 Basic City Beer Co.
Raise a glass to industrial aesthetics as authentic as they are delicious at Basic City Beer Co., the Wayneboro brewery dedicated to celebrating the sawtooth skylines, reclaimed pipes, and wooden taproom tables of its foundry architecture. Born of a building that once housed Virginia Metalcrafters, the brothers-owned brewery is aiming to "reclaim the spirit of an age" in the taste of their beers and in the taproom's welcoming atmosphere.
A nearby natural spring pumps a million gallons of artesian water for use in the brewery's beers, and canine companions are welcome to enjoy the laid-back craft culture at any of their outdoor patio tables. Less than a 10 minute drive from both South River trout fishing and the Shenandoah National Park, the brewery is the perfect pairing to a day of outdoor adventure. Or use it as a launchpad for exploring the entire Shenandoah Beerwerks craft beer trail.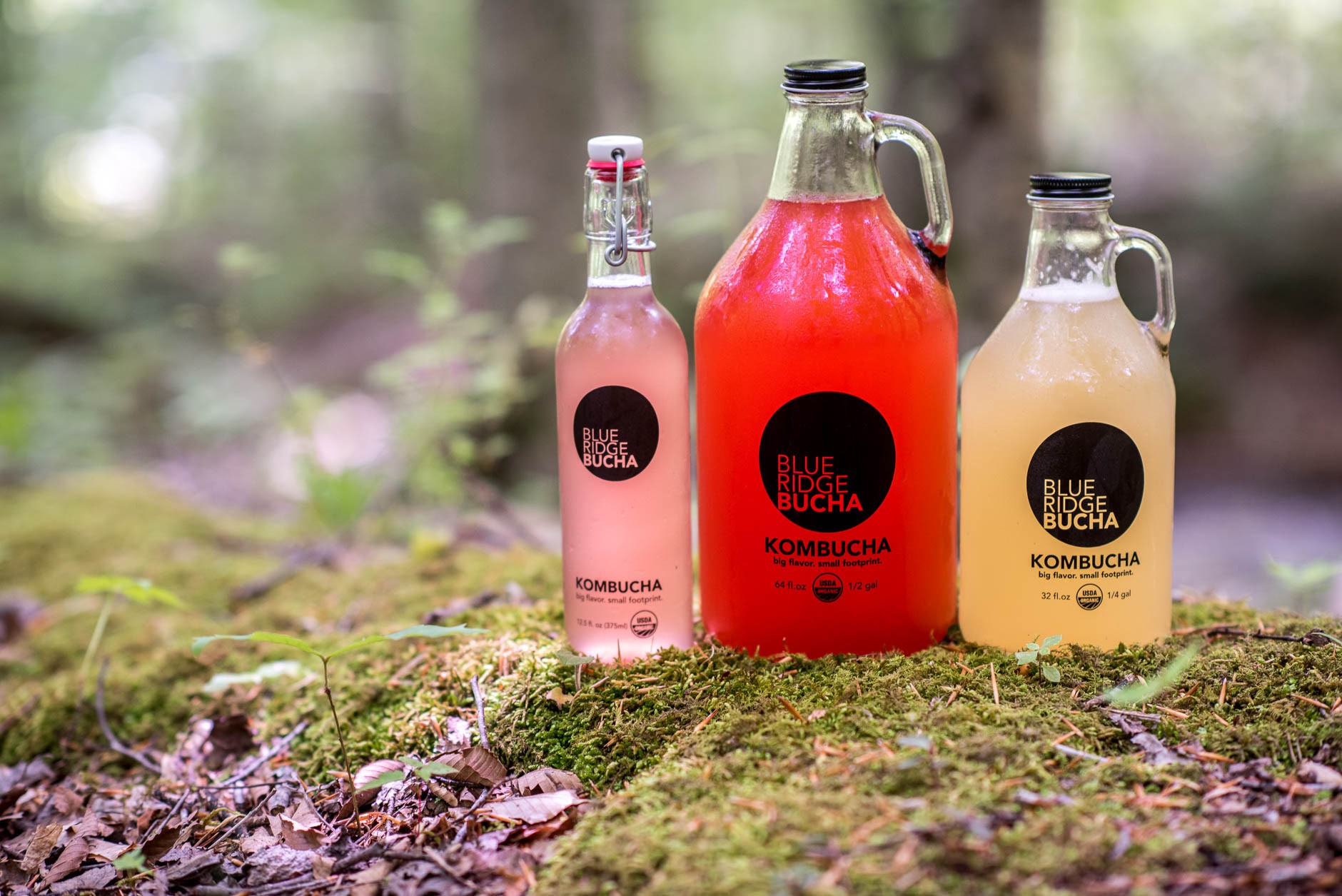 Blue Ridge Bucha
Blue Ridge Bucha is a small business making a big impact -- bold taste, certified organic and fairtrade ingredients, and more than 985,000 bottles saved through their refillable bottles program. Not to mention theirs is one of the only kombucha taprooms on the East Coast!
Made entirely by hand from pure Blue Ridge Mountain water, their kombucha is a live, fermented and refreshing tea that's also revitalizing to the digestive system. Never have sustainability and health tasted so sweet! Stop by their taproom to sample their raw, vegan, gluten-free, and non-alcoholic flavors like Original Ginger, Elderflower Sunrise, and Bluegrass Bucha.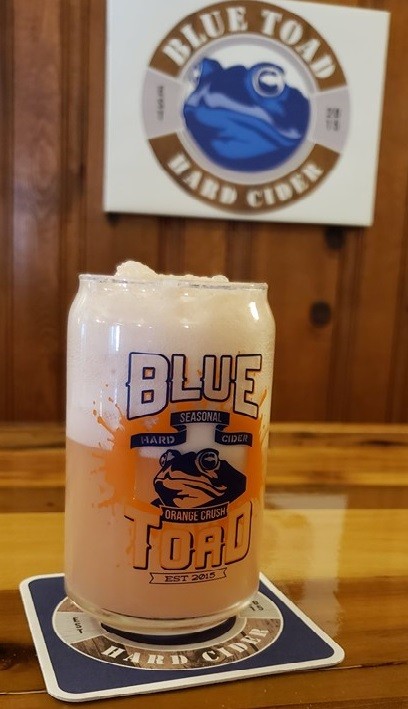 Blue Toad Cider House
Taste the flavor of Appalachia with locally grown apples turned lovingly to craft cider. The slopes of these mountains have provided the perfect growing conditions for centuries, capturing a delicious combination of chilled days and sunlit summer afternoons. Visitors curious about their on-farm methods can visit the Virginia Cider Farm just over the mountain in Roseland, Virginia, or enjoy the convenience of their Blue Toad Cider House in Waynesboro, newly opened as a neighbor to Basic City Beer Co. and Blue Ridge Bucha and minutes from the Blue Ridge Parkway and Appalachian Trail. Try the Cider Float, a summertime favorite, and don't miss their cider flavors like Blue Ridge Blonde, a crisp and fruity blend of the finest local Golden Delicious, Red Delicious and Granny Smith apples.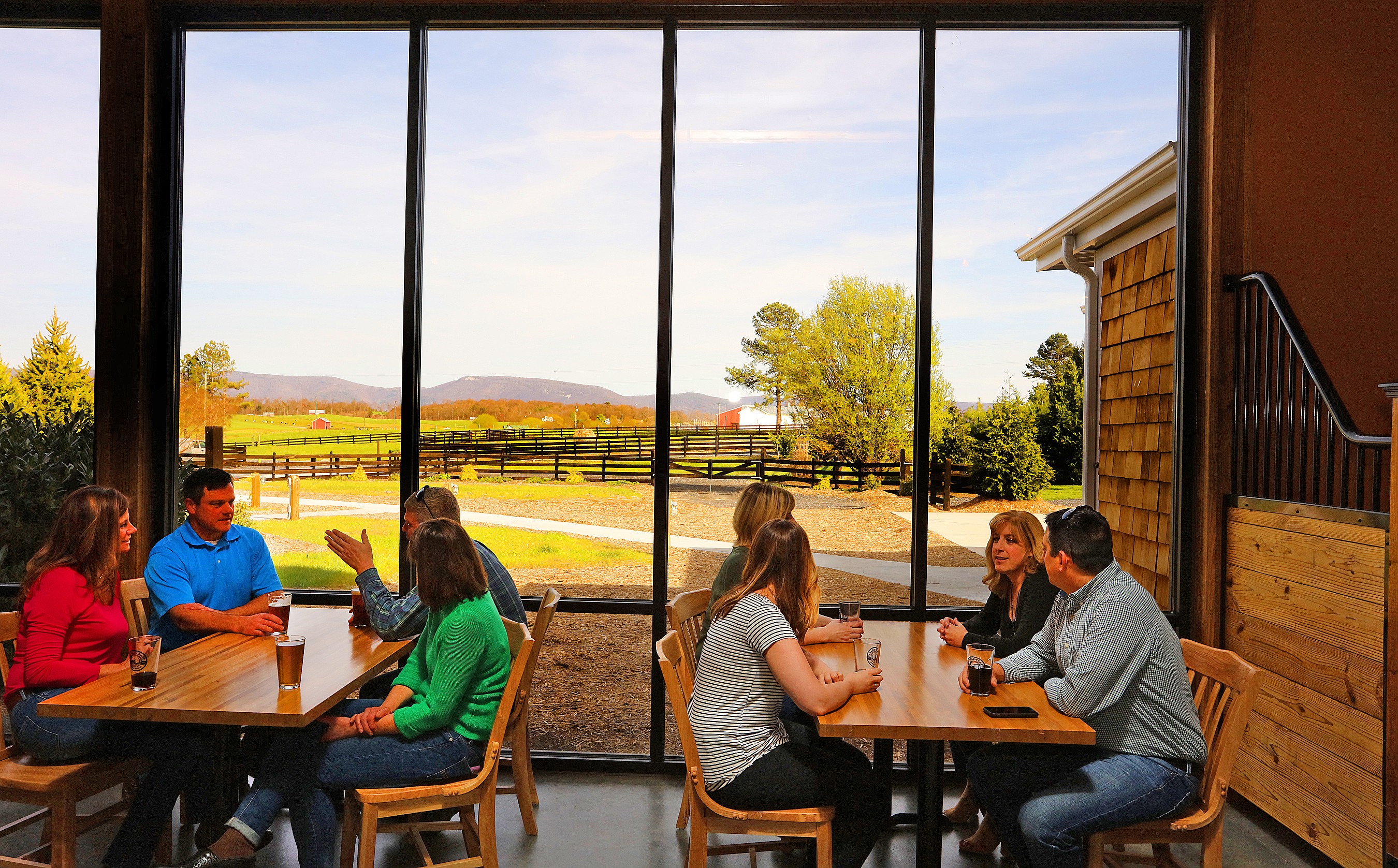 Stable Craft On-Farm Brewery
For the full-farm brewery experience, visit Stable Craft Brewing at Hermitage Hill Farm and Stables, a working farm that grows its own hops. Remodeled from ten horse stalls, the taproom features floor-to-ceiling glass windows and sweeping views of the Blue Ridge Mountains. Choose from 16 beer flavors and pair them with local, barley-finished beef burgers and in-season farm-to-table vegetables and herbs. Participating in the local seasons of growth and renewal, Stable Craft lets nothing go to waste, and spent grain from the brewing process is fed to local beef cattle.
Beginning the summer of 2019, Stable Craft is adding gluten-free ciders to their on-tap menu. Launching with guest ciders from regional cideries, followed by signature Stable Craft ciders sourced from apples on a nearby farm in Winchester, Stable Craft Brewing is already preparing to plant 150 apple trees on-site for the freshest farm-to-table cider in the years ahead.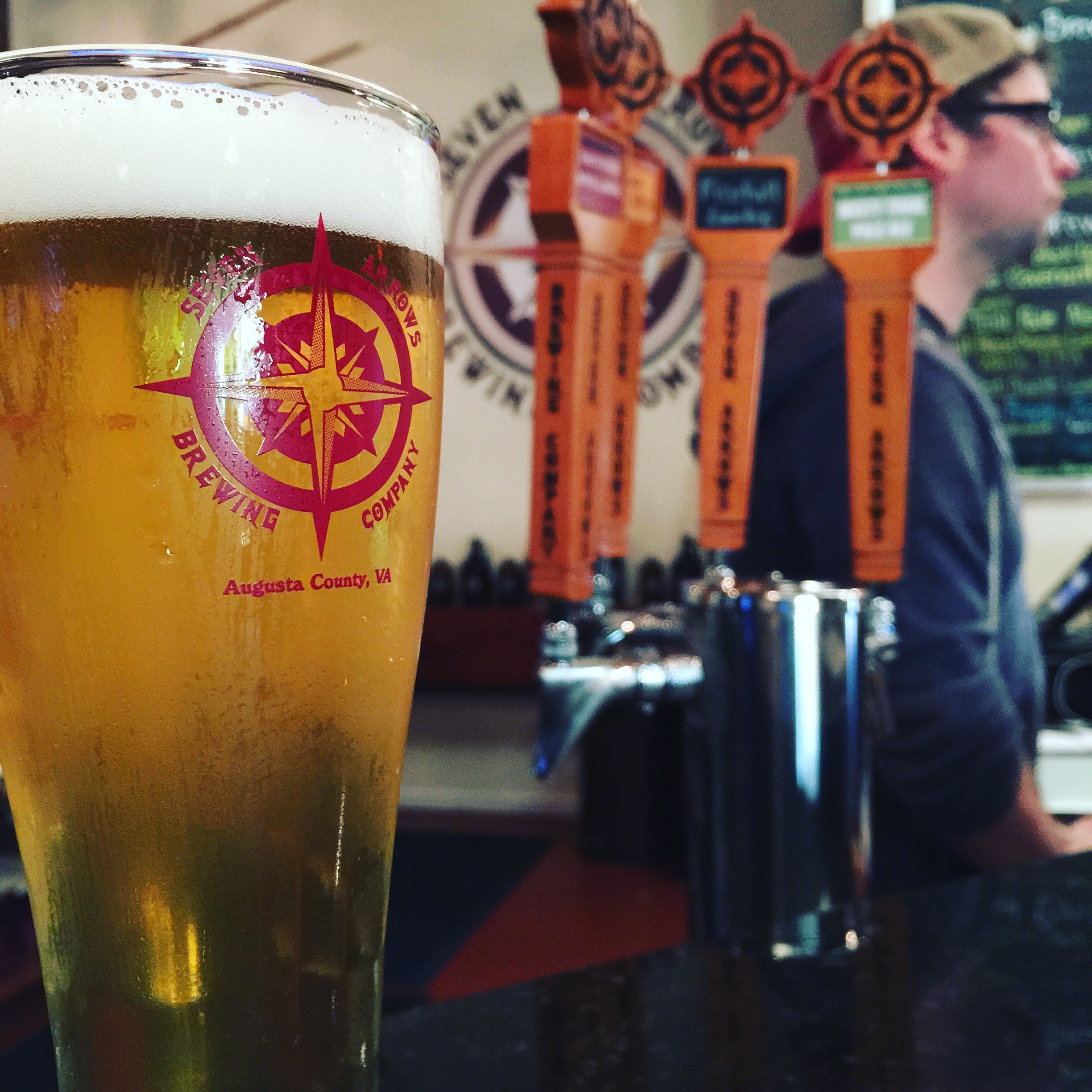 Seven Arrows Brewing
Round out your craft beverage tour with Seven Arrows Brewing, a lager-forward brewery featuring a large taproom, knowledgeable staff, and sessionable beers. Onsite dining through Nobos Restaurant includes signature items like beer-battered shrimp, a steak and beer cheese hoagie, fried pickles, a Sunday brunch, beer ice cream, and more.
Twelve true-to-style beers are always on tap, and those seeking a different pace to their craft beer experience are invited to "Om Brew" yoga classes every Saturday morning. From their large front deck with a view of the mountains, sit back, enjoy, and drink in the flavor of the Shenandoah Valley.