Wake Up Waynesboro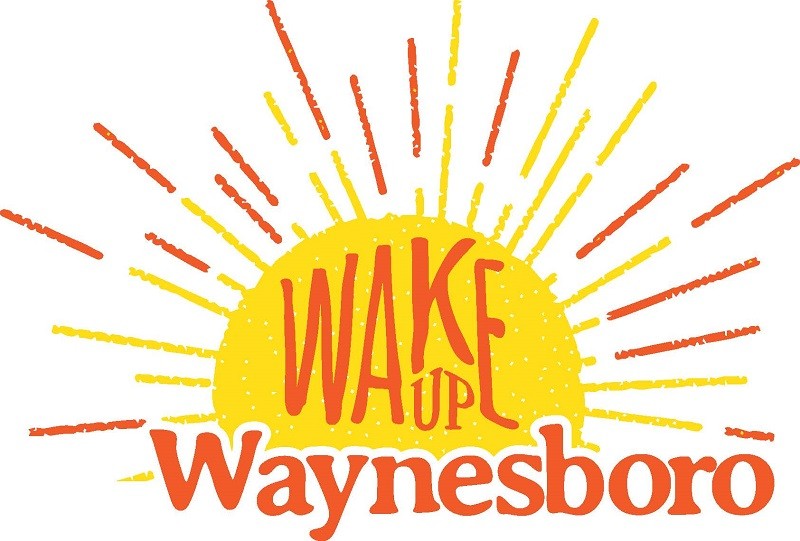 You've been tucked away "safe at home" for months and we have missed you. As Forward Virginia allows the strategic, phased re-openings of our restaurants, businesses, and other activities, Waynesboro is ready to welcome you back.
To reintroduce you to our downtown and to share some love with our merchants, we've created Wake Up Waynesboro, a scavenger hunt bingo game that is mindful of social distancing measures. For six weeks from now until July 31, 2020 participants have the opportunity to complete a bingo card and submit it for chances to win prizes and gift cards.
Sharp Eyes Fill Cards
"I spy with my little eye" may be a phrase that sounds familiar from your childhood, or maybe you play it now with your own kids. Either way, it's going to be advantageous to have a sharp eye for Wake Up Waynesboro.
Local landmarks and points of interest will be presented on the bingo card and you're charged with finding and taking a selfie with the ones you need in order to fill your card. Additional card squares include purchasing a gift card, ordering take-out, and making a retail purchase. It is entirely possible to complete your card without spending money.
Winner, Winner, Chicken Dinner
When you "bingo!" (and we know you will), you'll submit your card and the required proof of completion (selfie with a landmark, photo or screenshot of your receipt, etc.) via email to wakeupwaynesboro@gmail.com along with your t-shirt size and address. At the end of the promotion, all submissions will be pooled and a random drawing will be held with multiple winners, plus there will be extra drawings on the first four Fridays in July. Winners will receive gift cards to downtown merchants or other awesome prizes. Should you wish to play more than once, there are three variations of the bingo card to keep you busy!
The very first completed card received via email will automatically receive $100 in downtown merchant gift cards, and the first "blacked out" bingo card (check off all 25 squares) submitted will receive $200 in gift cards. The first 100 completed submissions will receive a free "Wake Up Waynesboro" tee. Every submitter will receive a mailed packet of coupons from participating downtown Waynesboro merchants.
For those who take the approach of competing for landmarks and points of interest only, there's an additional drawing. Consider it a scavenger hunt as you work to identify the locations of partial photos presented on the card. Submitted cards that include selfies at all of the landmarks will be pooled for a drawing to win a 20x30 photo of your choice matted and framed – a $400 value.
Ready, Set, Go!
"Wake Up Waynesboro" will conclude July 31, 2020, so you only have six weeks to play and email your completed card back to us (wakeupwaynesboro@gmail.com). Download and print your bingo card using the links below. Every landmark and task can be found and completed in the downtown Waynesboro Main Street area and Constitution Park.
Wake Up Waynesboro BINGO Card 1
Wake Up Waynesboro BINGO Card 2
Wake Up Waynesboro BINGO Card 3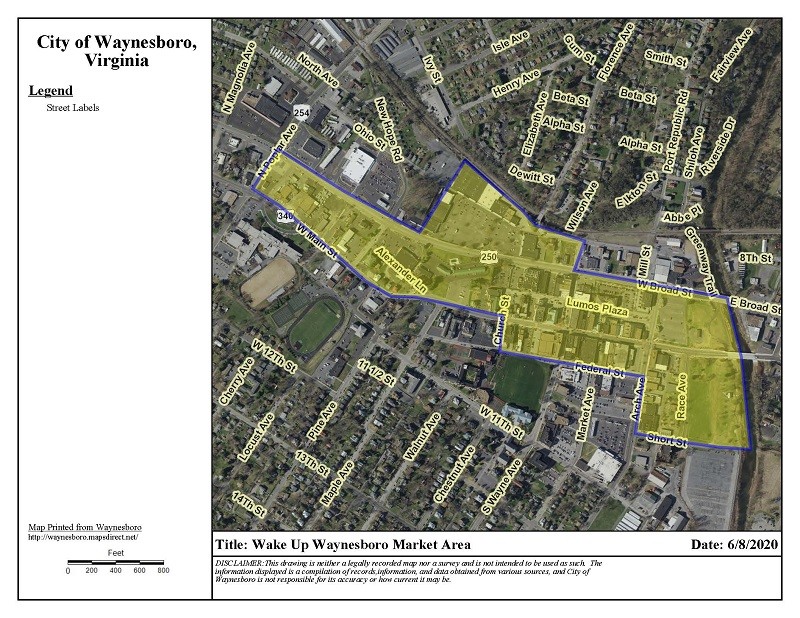 It's Time to #WakeUpWaynesboro!
We can't wait to see you out and about collecting your bingo squares! Let us know how you're progressing by sharing your adventure on social media. Tag us (@VisitWaynesboro) and include the hashtag #WakeUpWaynesboro. Let's do this!
Remember to be safe as you venture out with your family. Maintain proper social distancing from others, wear masks when you go into businesses and restaurants, and follow all CDC guidelines. Be aware of your surroundings when searching for the scavenger hunt photos, and take care to stay out of the way of vehicles. Click here for complete program details.
The Wake Up Waynesboro game is produced in partnership with the City of Waynesboro's Economic Development and Tourism Department, The News Virginian, and Destination Downtown Waynesboro.
Thank you for supporting Downtown Waynesboro!
Sponsoring Businesses and Organizations:
Merle Norman Cosmetic Studio & Esthetic Spa
The Right Touch Healing Therapies