Wind down at Waynesboro's "Secret Spots"
When you make Waynesboro, Virginia, your base camp for outdoor adventure, you have hundreds of trails and acres of natural goodness to explore. Where to start? For some quiet solitude with Mother Nature, pack a lunch and head to one of these less-traveled fishing holes, scenic vistas, or picnic spots.
Land a Quiet Fishing Hole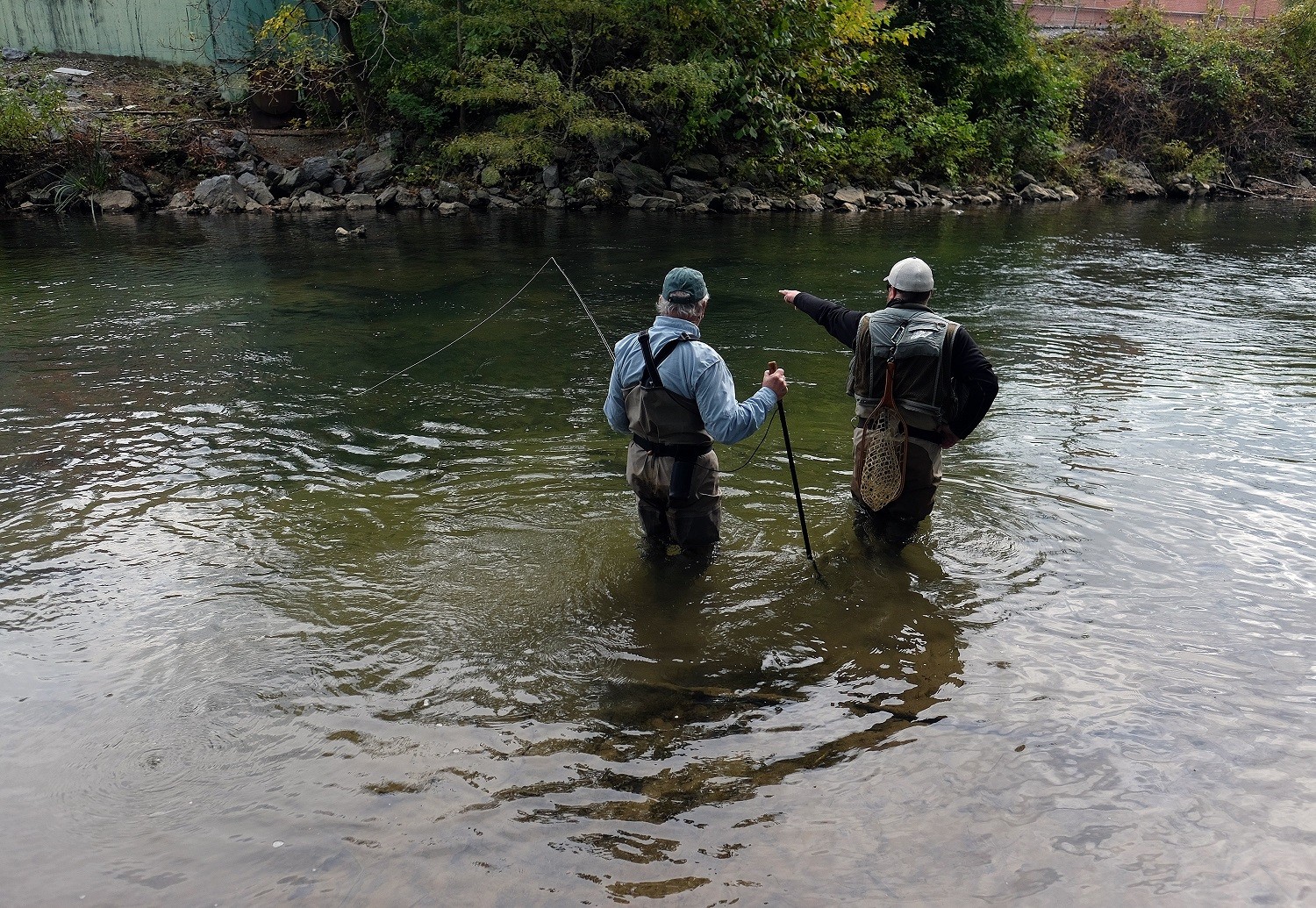 South River Fly Fishing
Waynesboro's renowned urban fishery is a destination for anglers around the world. We're also centrally located for fishing adventures throughout the Shenandoah Valley. For less-traveled fishing holes, pack your hiking boots and head to Ramsey's Draft Wilderness or the Mill Creek and Coles Run Reservoirs tucked back in the George Washington and Jefferson National Forests.
Or book a backcountry fly fishing trip with South River Fly Shop, and you'll experience some of the Shenandoah National Park's best secluded fishing holes with the benefit of full service guiding and instruction!
Before you head out on the water, you can find the latest information on licenses and regulations at Fish Virginia First.
Soak up the Views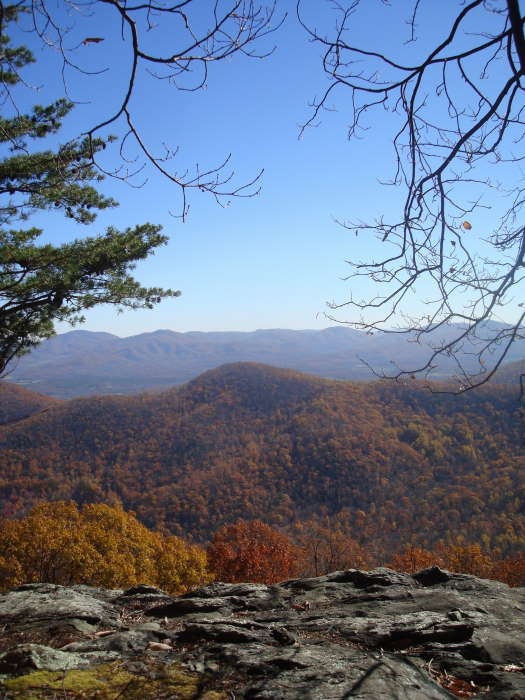 Photo of Glass Hollow Overlook, from HikingUpward.com
One of the Iris Inn's recommendations for a day hike with variety and views is the Riprap Hollow Trail in Shenandoah National Park. As one hiker has beautifully described it, this trail is a nice "sampler" with its streams, pine forest, hardwoods, wide vistas, and a 50-foot wide swimming hole in the summer.
For a less strenuous vista, head a few miles down the Blue Ridge Parkway to the Dobie Mountain Loop. This trail is less busy than its neighbor, Humpback Rocks, and will reward you with views of Rockfish Valley from the Glass Hollow Overlook.
Picnic with a State Champion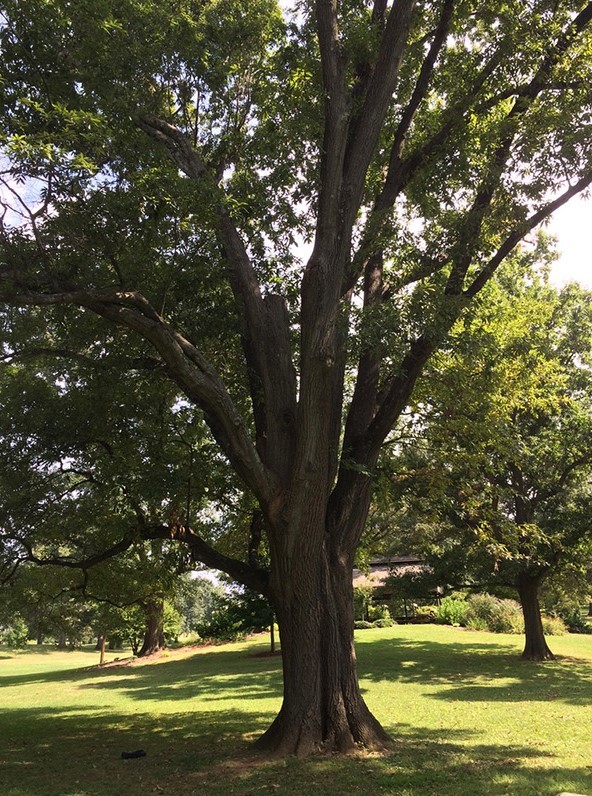 Waynesboro's State Champion. Photo courtesy of Virginia Big Trees Program.
Waynesboro's Ridgeview Park is home to two mighty giants. You can find the first near the South River, rising 88 feet into the air. The second also towers 88 feet about the park and can be found north of the War Memorial Pool. Both are State Champion shingle oaks, and if you want to give these trees a full hug, you're going to need a few friends. Both oaks boast a circumference of about 15 feet!
The City of Waynesboro has vibrant horticulture and urban forestry programs and takes pride in its botanical gardens and Tree City USA recognition. A picnic or stroll at Ridgeview Park will give you plenty of opportunity to experience Waynesboro Parks & Recreation's award-winning handiwork. Unfurl your blanket, unwrap the avocado toast you picked up at the Farmhaus Coffee Co., and finish off your picnic with a slice of house-made ricotta cheesecake from Stella, Bella, & Lucy's. Then kick back and enjoy the peace and groundedness that comes from time well-spent in the company of trees.
Whether your soul needs a day's adventure or a long weekend getaway, our good nature is available year-round, with no busy lines, and no reservations needed! Just pack your fishing gear, hiking boots, or picnic basket and come to Waynesboro.