Live Like a Local: Holiday Happenings in Waynesboro, VA
Are you a traditionalist that insists on turkey at Thanksgiving and ham at Christmas? Is there a favorite holiday movie you have to watch every year? Do your grandmother's antique decorations still adorn your Christmas tree? Then you're sure to enjoy these familiar and well loved traditions in Waynesboro!
Catch a Show
This time of year, music takes center stage at Waynesboro's historic Wayne Theatre. Looking for something the whole family will enjoy? Elf Jr. the Musical (Nov 30, 7:00 PM and Dec 1, 3:00 PM) tells the classic Christmas story you love with a twist that includes musical numbers featuring a large ensemble of elves. If your tastes lean more country, Wilson Fairchild, the local duo made up of Wil and Langdon Reid will have your boots tapping (Dec 13, 8:00 PM). Once the finishing touches to your Christmas preparations are completed, you can unwind to the music of Barefoot Movement, acclaimed by CMT as "one of the most promising bands on the bluegrass scene" (Dec 20, 7:30 PM).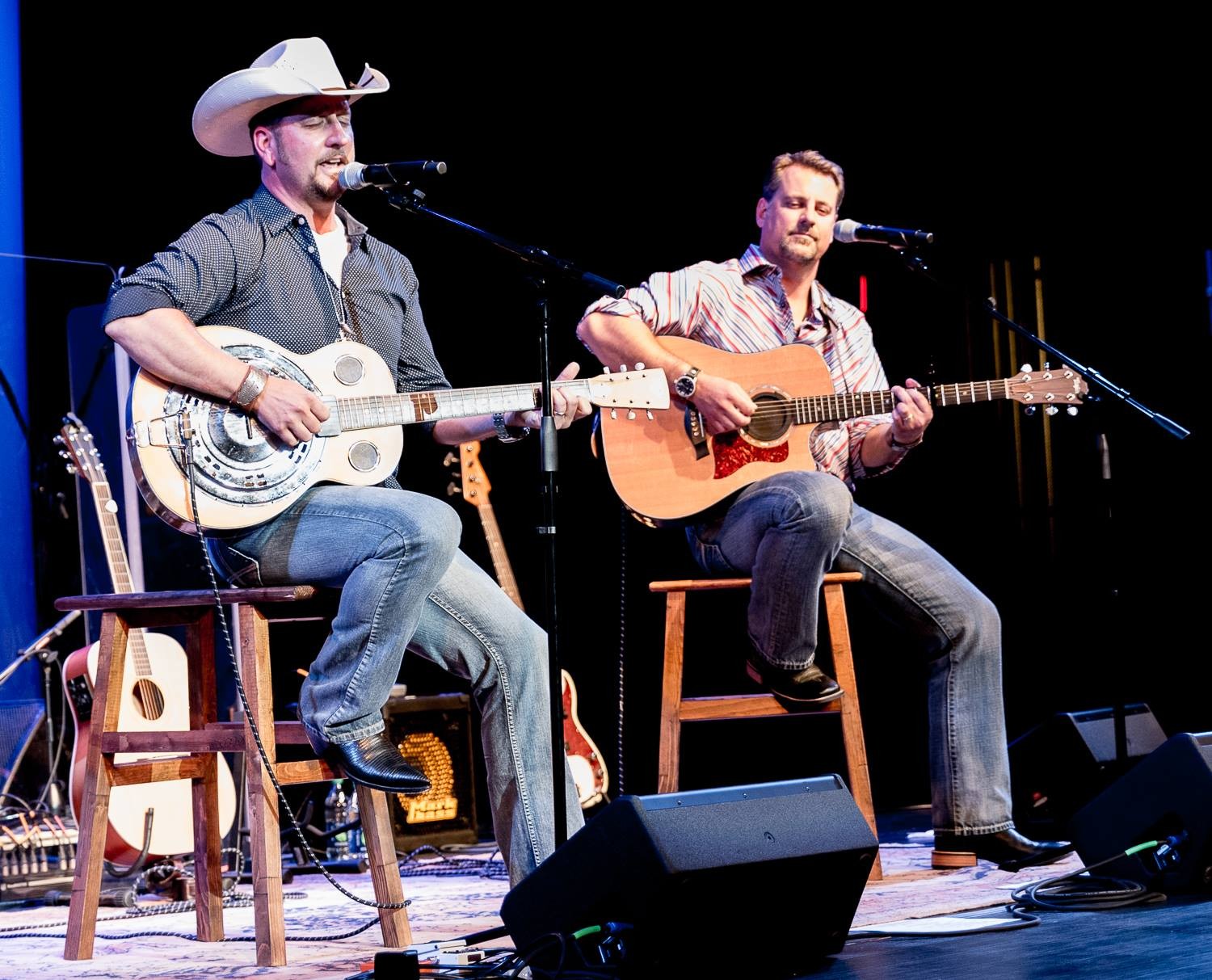 Wilson Fairchild at the Wayne Theatre
Waynesboro offers multiple opportunities to enjoy the charming ballet, The Nutcracker. First, the Wayne Theatre will host the Albemarle Ballet Theatre as they dance an enchanting version of The Nutcracker (Dec 14, 2:00 & 5:00 PM and Dec 15, 2:00 PM). On December 21 & 22, The Old Dominion Performance Arts Studio (ODPAS) will celebrate 15 years as Waynesboro's very own production of The Nutcracker (at 6:30 PM on Dec 21 and 3:30 PM on Dec 22) with performances at Kate Collins Middle School.
Shop for Family
Get a jump start on your shopping at Shenandoah Valley Art Center's holiday market, Winterfaire (Dec 4-7, 10:00-5:00 PM and Dec 8, 12:00-4:00 PM). You'll find hand-crafted items, exquisite jewelry, unique pottery, and more.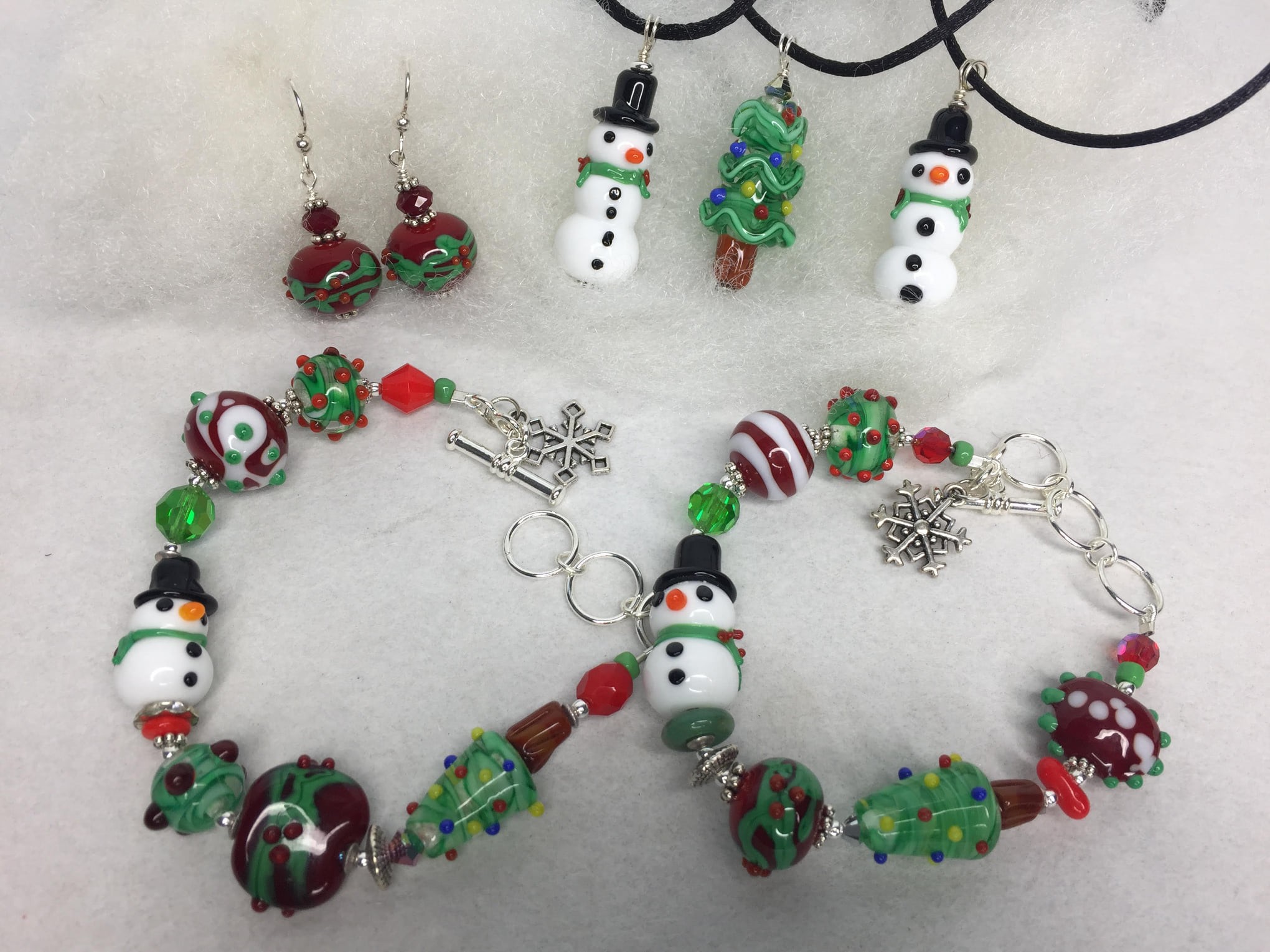 Jewelry at SVAC's Winterfaire, from SVAC's Facebook page
If you need a few hours of hassle-free shopping, drop your kids, ages 4-12, at the Elves Workshop (Dec 14, morning and afternoon sessions) at the Rosenwald Community Center. They'll love baking Christmas goodies, making special ornaments, and playing reindeer games while you shop (or sip coffee) in relative peace. Register with Waynesboro Parks and Recreation by December 11. While the kids are tied up with their elf duties, head downtown for the perfect gifts for everyone on your shopping list! Try a cool personalized gift from Initial Inspiration, a Waynesboro boutique that sells monogrammed clothing, handbags, jewelry, and stainless steel drinkware. Just down the street, Twice As Nice, a wildly popular upscale consignment store, with everything from home goods to clothing. If you're up for a treasure hunt, head over to Alpha & Omega Antique Mall or Waynesboro's new Habitat ReStore, where you can always find a hidden gem. Looking for something truly unique and a little out of the ordinary? Try some other new stores downtown, such as Shenandoah Hemp Supply and Pyramid.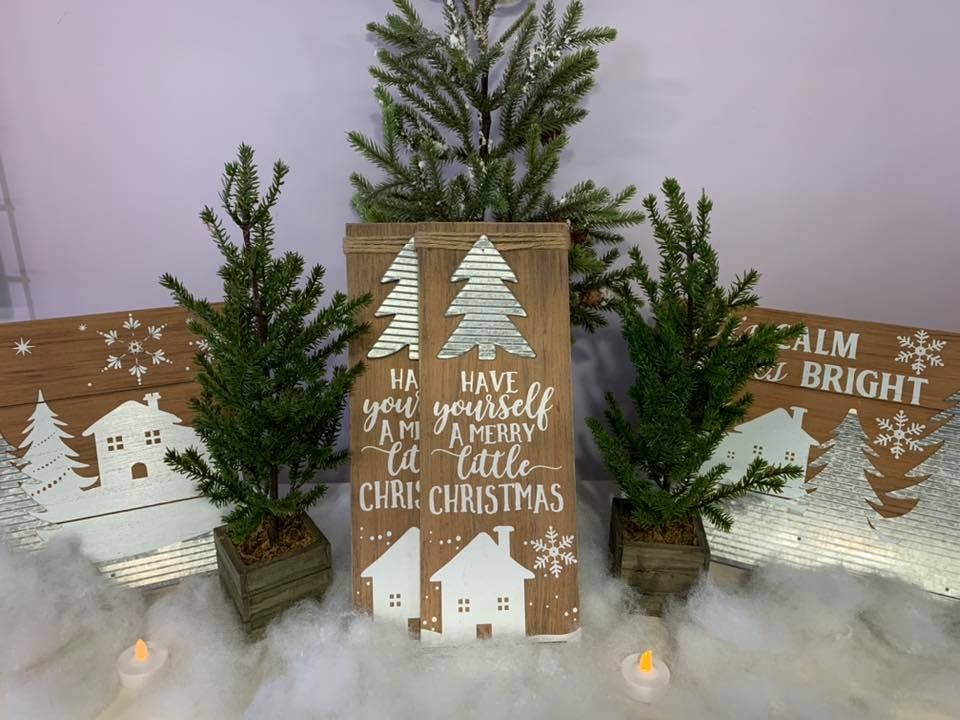 Christmas decorations from Initial Inspiration, from Facebook
Watch the Parade Go By
Bring your own camp chair and blanket to the annual Waynesboro Christmas Parade (Dec 7, 6:00 PM). For decades, Waynesboro residents have kicked off the Christmas season with this magical, nighttime parade, featuring glowing floats and glitzy bands. Warm your hands with a hot chocolate from one of three hot chocolate stations along the parade route. You can also donate a new toy to the Toy Convoy, which will benefit a local child in need this holiday season.
Tell Santa Your Wish
Santa AND beer? Talk about fun for the whole family! Stable Craft Brewing's Old-Fashioned Farm Christmas (Dec 7, 1:00-10:00 PM) will have events throughout the day to please any audience. From carriage rides to pictures with Santa to a tree lighting to live music, this day will be chock-full of festivities and holiday cheer.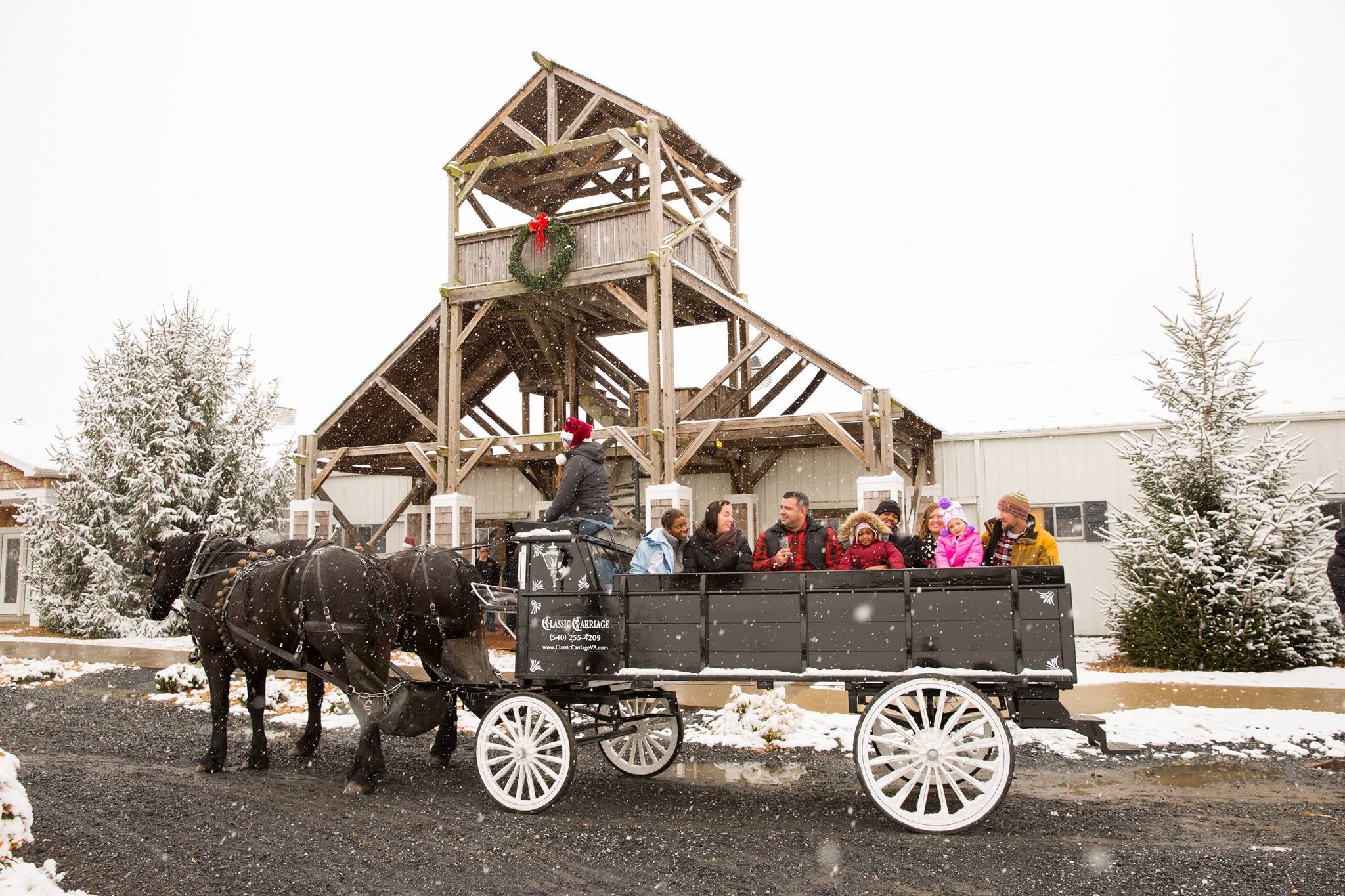 Photo from Stable Craft Brewing's Facebook page, Old-Fashioned Farm Christmas
Walk Through a Real Christmas Wonderland
You're not going to want to miss this extraordinary light show turned North Pole extravaganza! Creative Works Farm's Christmas Wonderland has expanded to three weekends in December this year (Dec 6-7, 13-14, 20-21, each evening from 5:00-9:00 PM). You'll find a stunning musical light show, Santa's workshop (with a visit from Santa himself!!), cookies & hot chocolate, Mrs. Claus decorating gingerbread men, Christmas ornament making, and animals in the barn before you embark on a wagon ride! Get your tickets today, before they sell out.
Holiday traditions feel like a favorite, cozy sweater to bring calm in an otherwise busy season, so snuggle up with these festivities in Waynesboro, VA! For a list of all of Waynesboro's wonderful holiday happenings, be sure to check out our Calendar.