What's Your Getaway Type? Killer Winter Ideas for Foodies, Artists, Frazzled, and Nature-Loving Travelers
Unforgettable Waynesboro Winter Getaways
What does the ideal winter getaway look like for you? Some of us eagerly anticipate cold weather sports and recreation. Others look forward to spending the dark evenings in the company and laughter of friends. For many, a winter night should be paired with a good book and a strong fire. This winter season, find the joy and comforts you crave in Waynesboro, VA!
The Foodie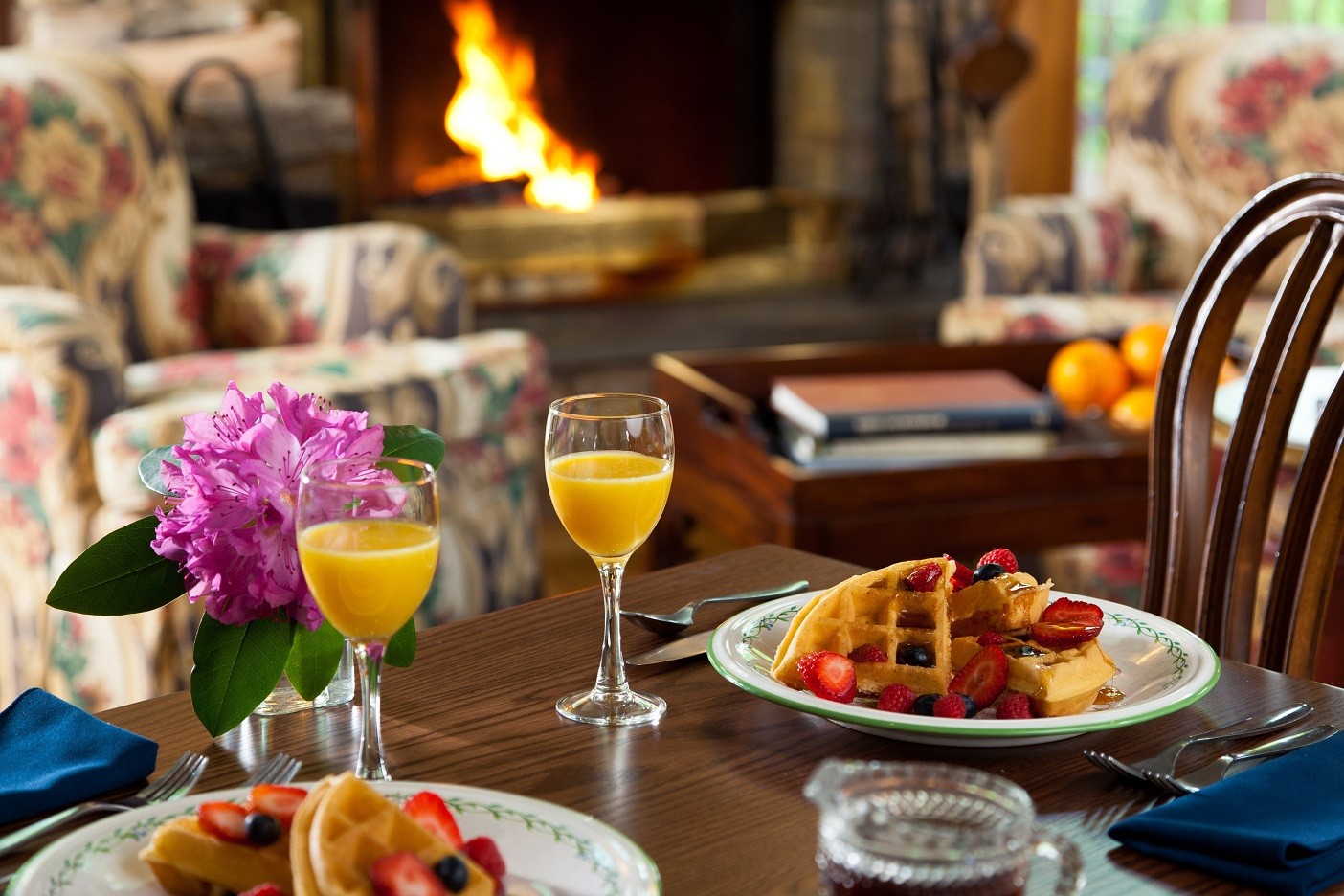 Iris Inn breakfast. Photo by Jumping Rocks.
For the Foodie, enjoying rich flavors and colorful dishes is the perfect way to spend a winter weekend. Start your mornings sipping coffee or hot chocolate by the fireplace in the Iris Inn's sunlit Great Room, then savor a relaxing and fulfilling breakfast designed by the Iris Inn's Chef and full kitchen staff. For a real treat add a Sip and Simmer Cabin Dinner to your stay. The Iris Inn's Chef will prepare a seasonal dinner where you add the finishing touches, pair with local wines, and enjoy the exquisite results right in the privacy of your own cabin.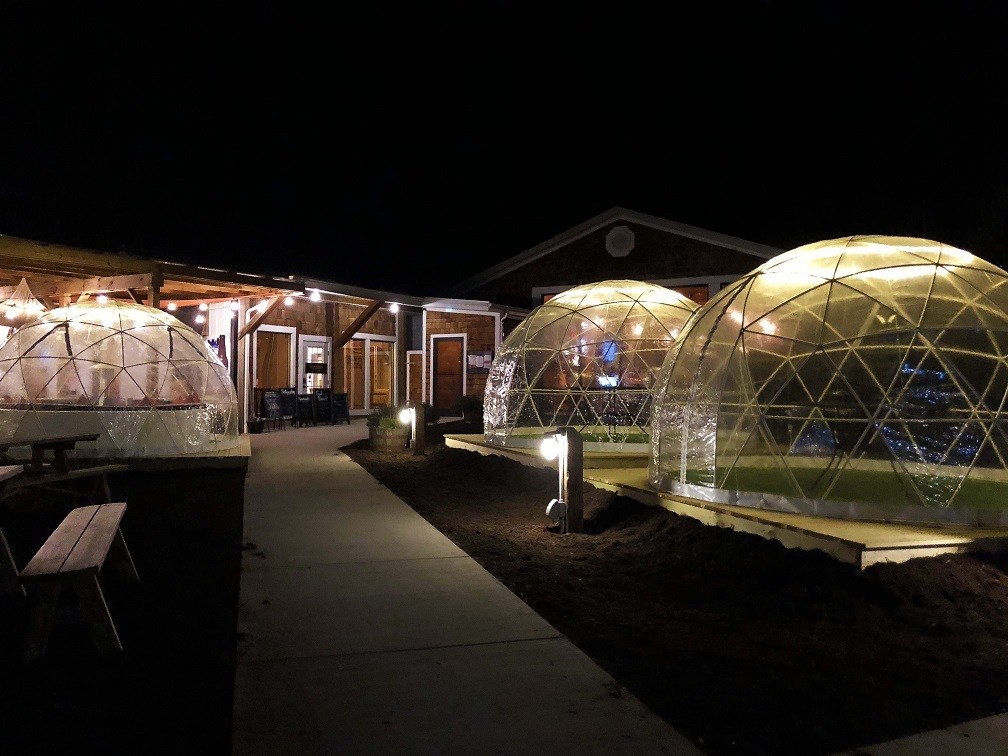 Outdoor igloos at Stable Craft Brewing.
All three of our breweries offer delectable menus in addition to their many flavors on tap. Stop by Nobos Kitchen at Seven Arrows Brewing Company for locally sourced food paired with high quality craft brewed beers. For a more international flair, try Hops Kitchen at Basic City Beer Co., where craft beer meets craft food, and Food Network crowned their nachos the best in Virginia! If you're not full yet, treat yourself and your pals to a cozy outdoor dining experience in one of Stable Craft Brewing's private, heated igloos, which allow you to enjoy a beautiful Shenandoah Valley starry night sky in the warmth! If your crew is looking for a more hands-on experience, try a signature Stable Craft Brew Your Own Beer party. (Remember to book in advance!)
If wine or cider is more to your liking, enjoy the Shenandoah Valley's winter beauty from the vantage of Barren Ridge Vineyards. You can explore their wine list in the cozy comfort of a large wood-burning fireplace or the heat lamps on the patio overlooking the vineyard and mountains. Then wind down your winter's day with a yummy "Hot Toadie" at Blue Toad Hard Cider, where you can also order food from nearby Hops Kitchen for dinner!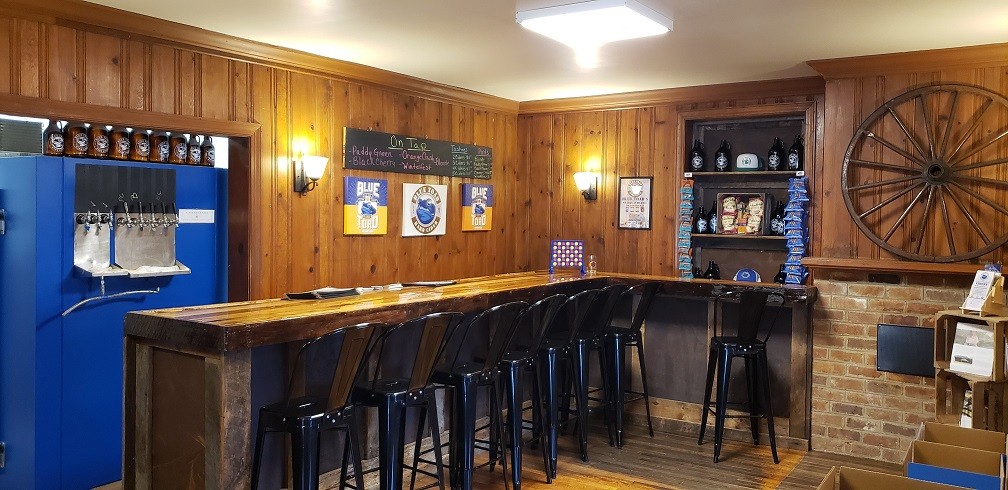 Blue Toad Hard Cider tasting room in old VA Metalcrafters showroom.
The Artist
Seeking inspiration and rejuvenation? Need a change of pace or scenery? Find your muse in Waynesboro! Start by taking yourself on an artist's date to the Wayne Theatre Exhibit Gallery, P. Buckley Moss Gallery, and the gallery at the Shenandoah Valley Art Center.
An artist's retreat in Waynesboro also offers a number of opportunities to tap into the well of creativity and try something new. Immerse yourself in a new medium such as fiber, precious metal clay, or acrylics through Shenandoah Valley Art Center or through a class at Make Waynesboro Clay Studio. Virginia Institute of Blacksmithing offers one and two day blacksmithing classes that don't require previous experience. You'll learn basic forge welding and hammer techniques while creating a project to take home. Private and custom classes are also available.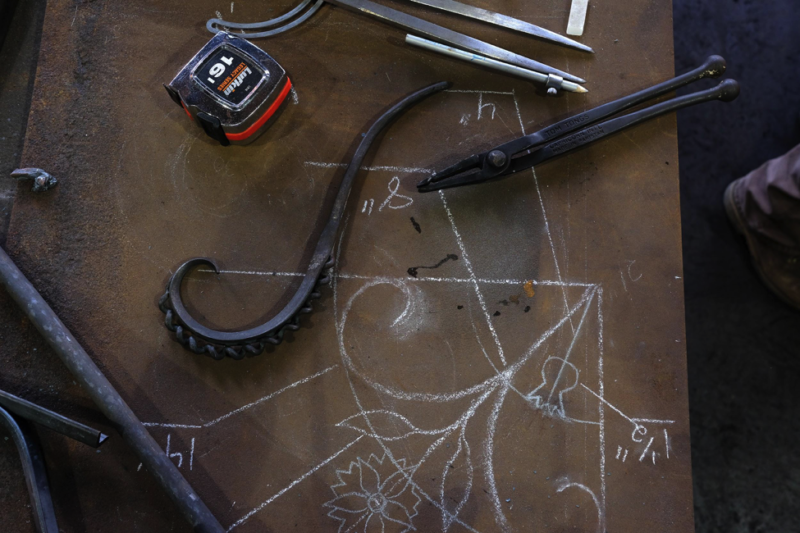 VA Institute of Blacksmithing. Photo by Norm Shafer.
The Frazzled
This getaway is for all the worked and weary! First and foremost, check in and unpack your cares at Heritage Hill B&B. Charming colonial comfort set on 7.7 acres with stunning views of the nearby Blue Ridge Mountains is just what your soul is craving. If you need to work out some kinks, check out the schedule of classes through Blue Moon Yoga or take a slow walk through Serenity Garden and Ridgeview Park.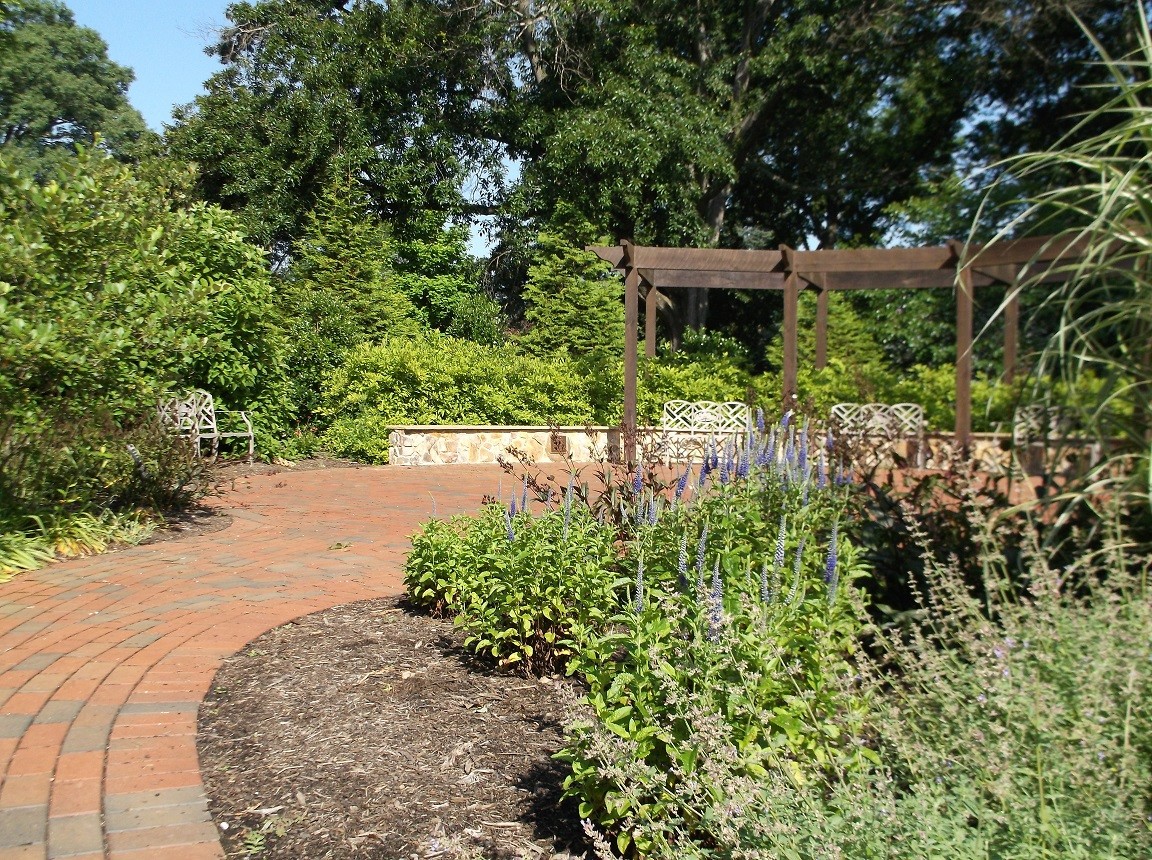 Serenity Garden in Ridgeview Park.
Now it's time to meet your appointment for pampering at one (or all!) of these deluxe destinations. Find the glow of good health at Freda's Skin Studio with a variety of skin and beauty treatments, or Balance Massage and Wellness. Indulge in a Mani/Pedi at Nail Art downtown, amp up your style with a design cut at Style & Dye, or sink into bliss with a deep tissue Swedish massage at Detente Spa & Salon.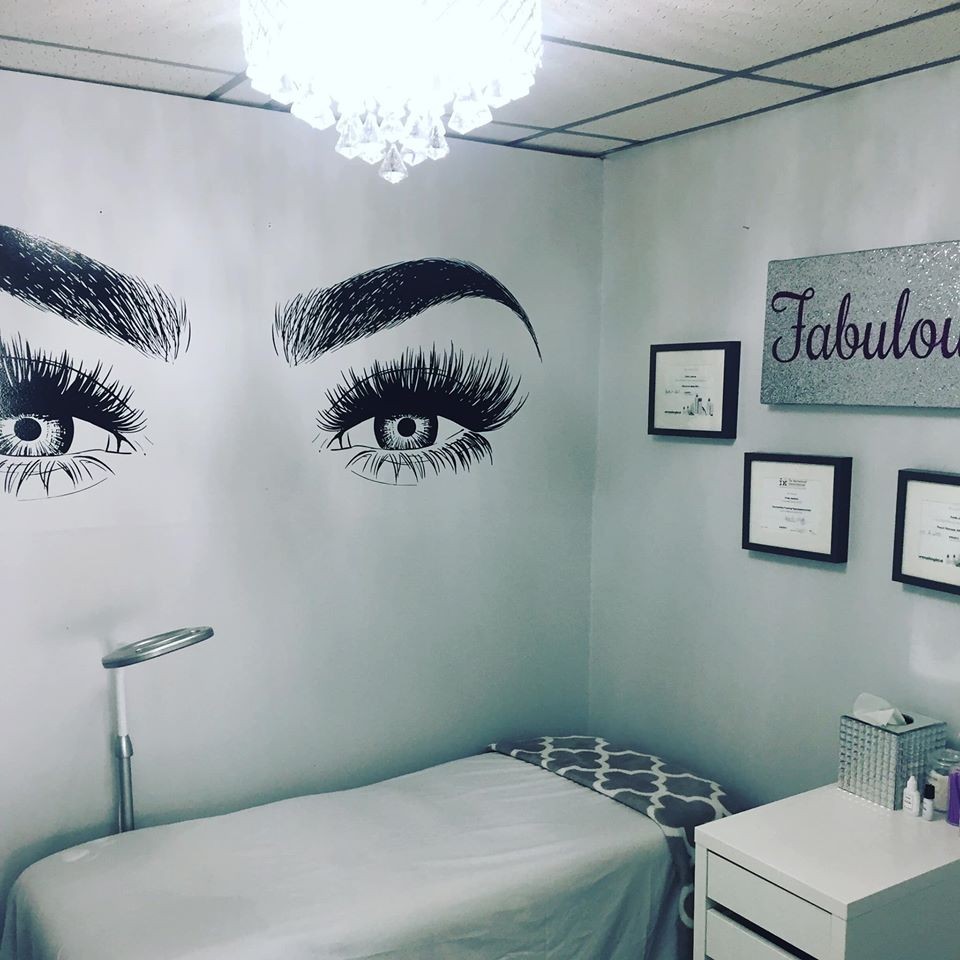 Photo courtesy of Freda's Skin Studio Facebook.
The Nature Lover
Winter sports lovers will appreciate Waynesboro's proximity to all the Shenandoah Valley's slopes, waterways, and trails. Make base camp at Cabin Creekwood or one of our B&Bs to enjoy a day's excursion to nearby Wintergreen Resort for skiing, snowboarding, tubing, and ice skating. If fishing is your passion, head to Waynesboro's urban fishery or book a full service, guided fly fishing trip with South River Fly Shop.
Craving some leg-stretching, heart-pumping mountain biking? The Sherando Lake Advanced Loop will do the trick. And for outdoor adventure there's nothing like the hikes and spectacular views in Shenandoah National Park! Even if Skyline Drive is temporarily closed due to weather, visitors can still explore the Park on foot.

Shenandoah National Park. Photo by National Park Service.
Whether you crave activity or rest, community or solitude, the Shenandoah Valley has what you need to carry you through 'til spring. Make your winter not just bearable but unforgettable with a getaway to Waynesboro, VA!