The Oldest Rocks, the Deepest History: Five Reasons to Visit Virginia's Historic Blue Ridge Mountains
The ancient Blue Ridge Mountains shelter not only millions of years of species diversity, but also tell a compelling story of native and early European settler history. Their rolling hills, shaded forests, and granite peaks invite visitors to experience history in a hands-on way, providing the perfect combination of education and exploration in this uniquely accessible mountain setting. We're sharing five reasons to make the Blue Ridge Mountains your next geographic and cultural history adventure.
Raven's Roost Overlook, Milepost 10.7 on the Blue Ridge Parkway
1. The Blue Ridge Mountains are the Oldest in the Hemisphere, and Nearly the World
Sculpting the soft curves and inviting slopes of the Blue Ridge Mountains was no overnight trick of nature's magic. Creating an ecosystem so diverse, ancient, and enchanting was a nearly billion year endeavor, and today's Blue Ridges are the final testaments to mountains that once soared as high as any other in their day. Created by uplifting action from to the collisions of Earth's tectonic plates, the Blue Ridge Mountains are second in age only to South Africa's Barberton greenstone belt. While they may be smaller, this grandmother of a mountain range is many times the age of either the Rockies or the Himalayas, both mere geological upstarts in comparison. The Blue Ridge Mountains are living proof to the old adage, "it takes a long time to make something that looks this good."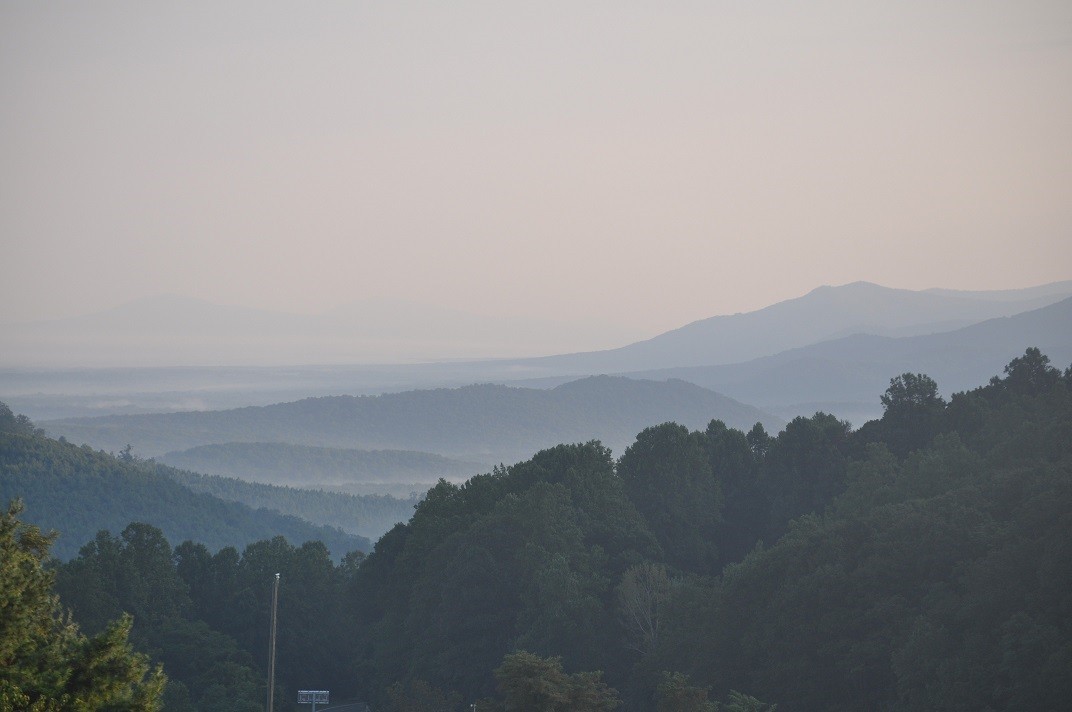 Foggy morning view of the Blue Ridge Mountains
2. Explore the Rich History of Native American Settlements
While many children learn in school about the eastern Virginia Powhatan, in the mountain regions to the west dwelled the Siouan Indians of the Monacan and Mannahoac tribes, living in a confederation that stretched from the James River fall line in Richmond to the Blue Ridge. In these mountains, they grew the "Three Sisters" (corn, beans, and squash) along with fruit orchards, grapes, and nuts. Today, visitors can participate in a Monacan Indian living history exhibit at Natural Bridge State Park where they can learn about traditional cooking, tool production, pottery, basket weaving, gardening, and shelter construction.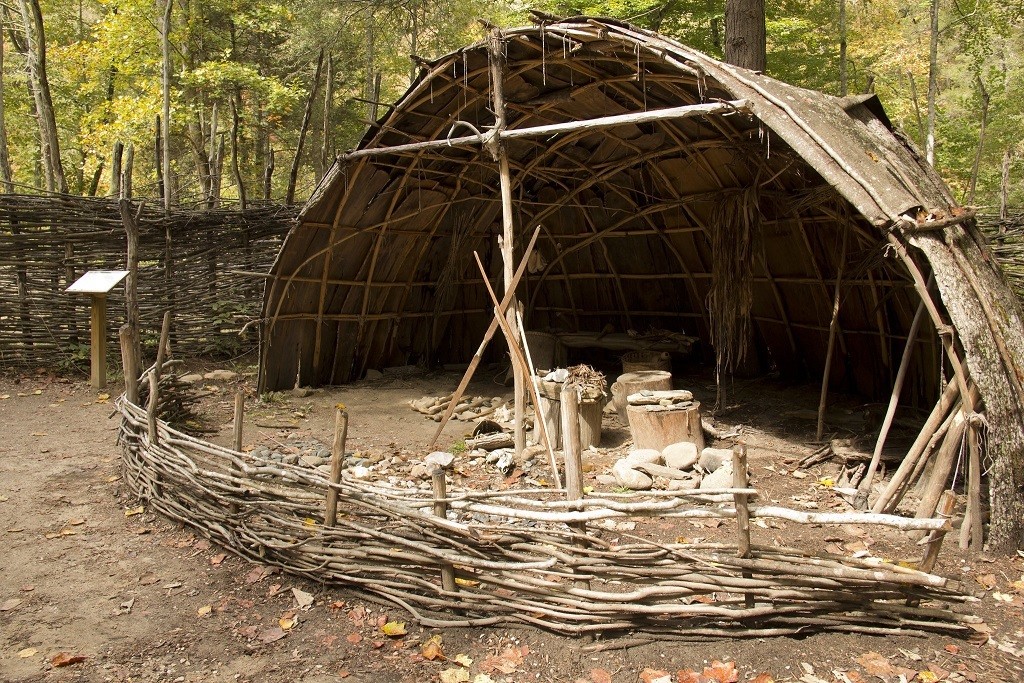 Photo from Virginia Dept. of Conservation and Recreation: https://www.flickr.com/photos/vadcr/27389921650/in/album-72157669233431052/
3. Visit the "Museum of the Managed American Countryside"
The National Park Service calls the Blue Ridge Parkway the "museum of the managed American countryside" due to its easily accessible driving tour of historic sites such as the rough-hewn log cabins of mountain pioneers and the visible traces of early logging, railway, and canal industries. From the Humpback Rocks Visitors Center just south of Waynesboro, parkway travelers can walk through the Mountain Farm Trail to explore early settler life in the mountains, with log cabins collected from the surrounding region for easy viewing. During the summer, the log cabins are both open and staffed with historic educators.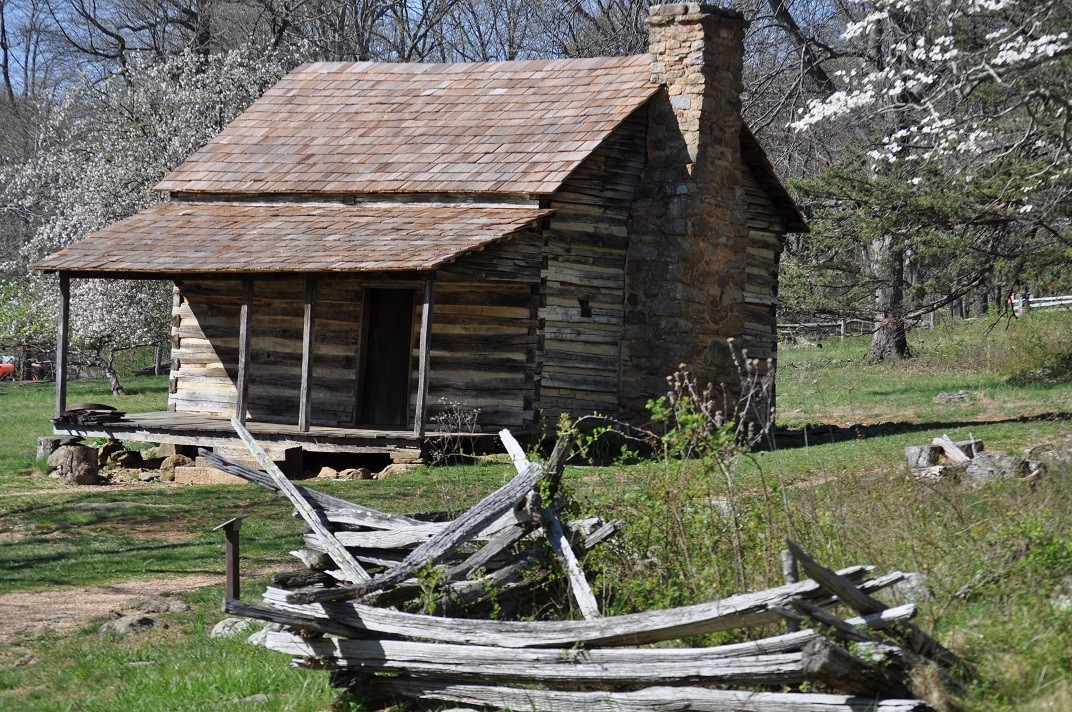 Humpback Rocks Visitors Center & Farm
4. Plumb the Depths of Ancient Geology
"Where History Runs Deep" is the apt and inspiring motto for Grand Caverns, a national natural landmark in Grottoes, Virginia. Formed from underground water action in the region's limestone rock, Grand Caverns claims to be America's oldest show cave, in operation since 1806. Visitors can stroll through high ceilings and open caverns in their classic tour, or sign up for an "Adventure Tour" through Fountain Cave. Fountain Cave was recently reopened to the public after almost 100 years, and visitors will be treated to a true caving experience that includes no interior lighting, a once-used rugged 1800s pathway, and a full outfitting of helmets, knee pads, and caving gloves. For those seeking a better lit encounter with geologic history, a hiking trail, swimming pool, miniature golf course, and picnic area provide family-friendly complements to the full caving experience.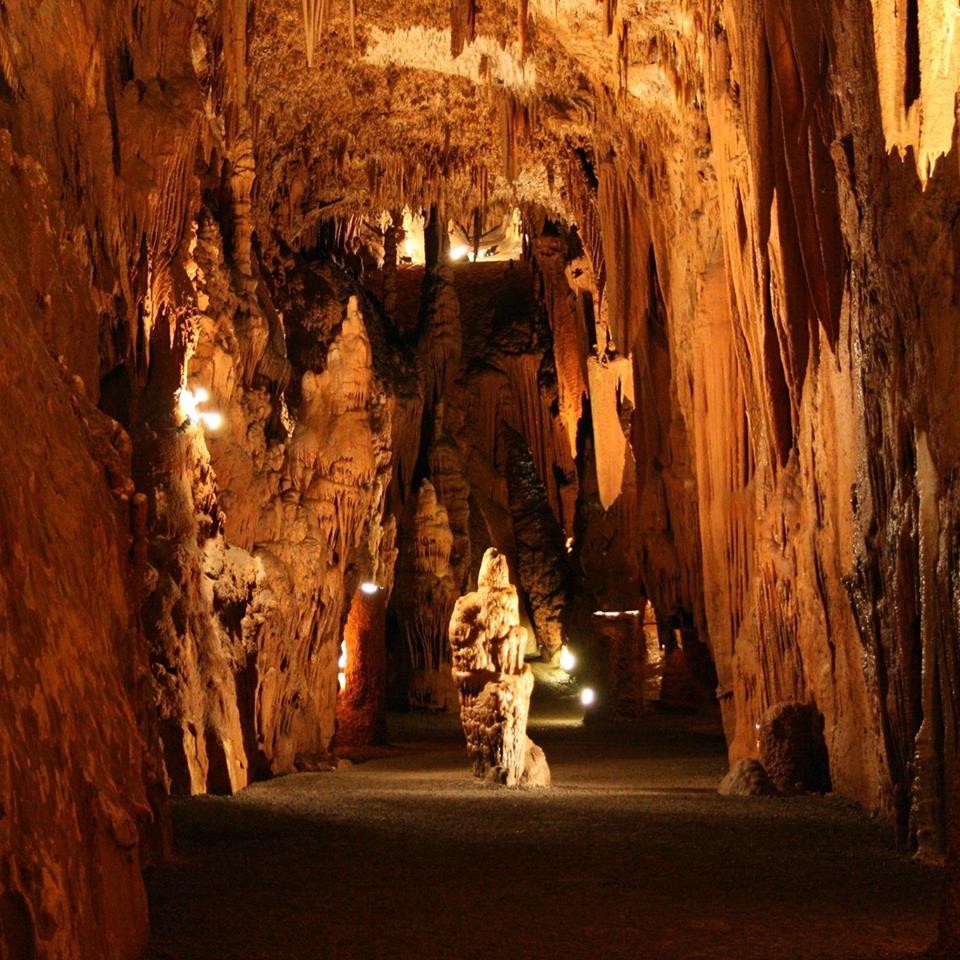 Photo from Grand Caverns: https://www.facebook.com/Grand-Caverns-118751574853602/
5. Mile-by-Mile Driving Destinations, for Every Variety of Historic Adventure
The Blue Ridge Parkway offers nearly 500 miles of unfolding adventure, from waterfall walks to roadside historic interpretive signs. This Milepost Guide offers a turn-by-turn description of the cabin getaways, living history exhibits, sweeping vista overlooks, and roadside geologies of the Blue Ridge Parkway. Whether sticking to the Parkway or exploring the small towns and historic destinations in the mountain foothills, the road may be winding but it is never less than breathtaking, historic, and adventure filled.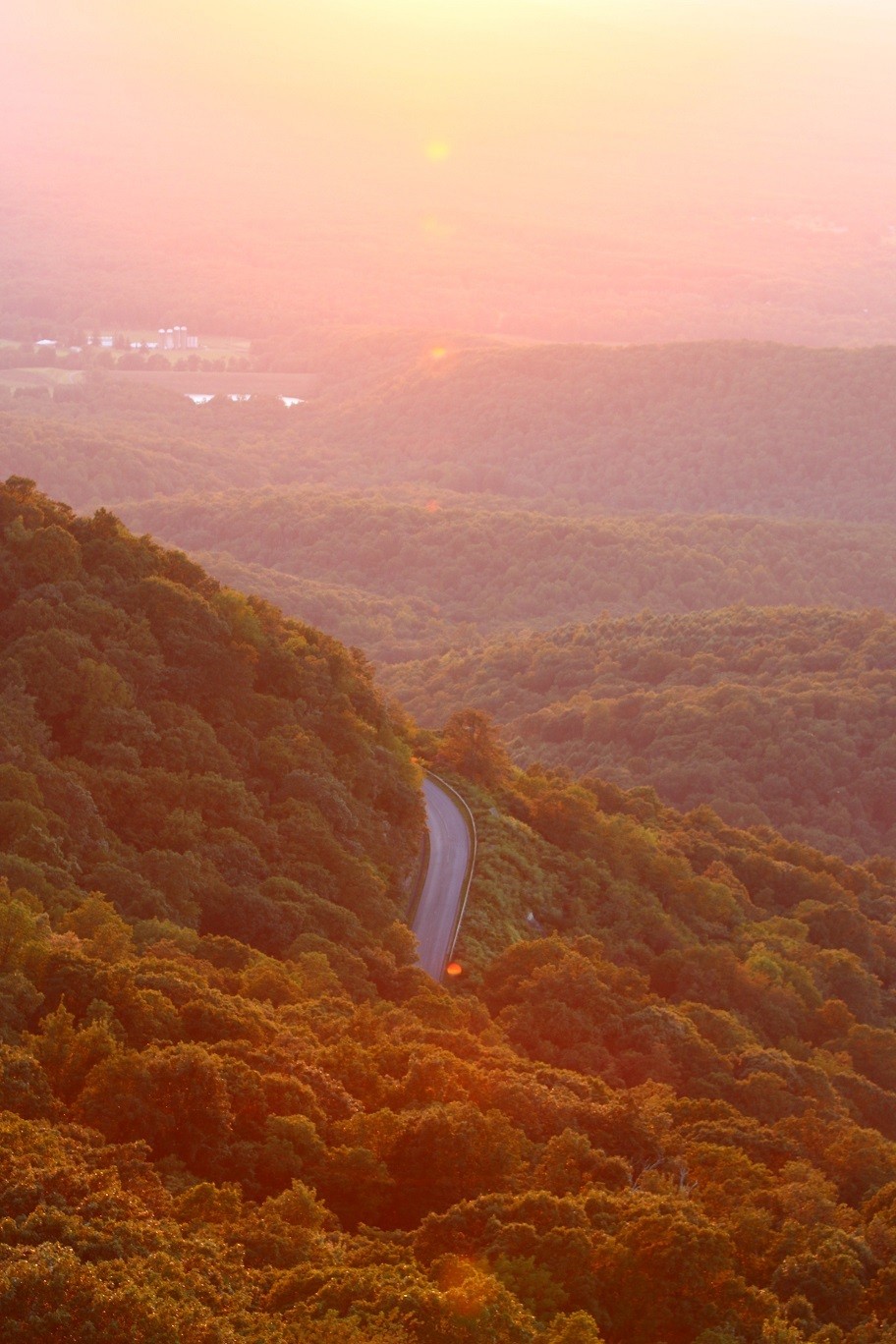 Blue Ridge Parkway winding through the mountains