Location, Location -- Why Waynesboro is Divinely Placed for Your Weekend Getaway
Weekend warriors seeking the perfect base camp are finding their sweet spot at the intersection of Interstates 81 and 64. Sitting a mere 90 minutes from Richmond and less than three hours from Washington, D.C., Waynesboro offers a weekend of outdoor adventure, cultural excursions, and historic explorations -- all within a short country drive of this "divinely placed" getaway.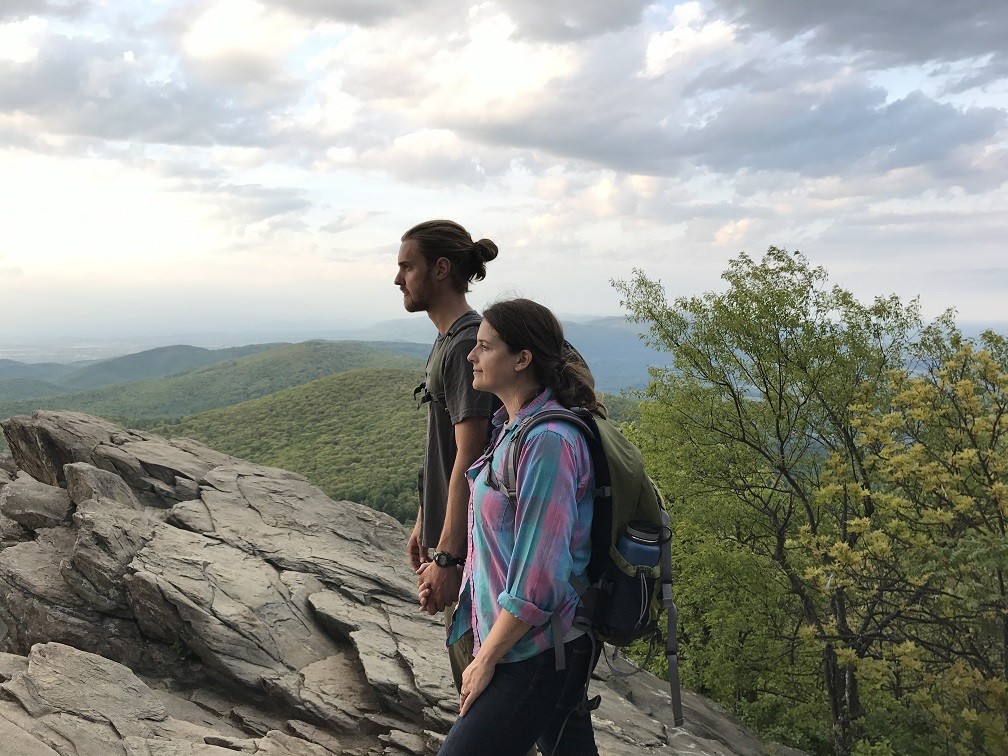 The Blue Ridge Parkway offers many scenic overlooks and hikes for all experience levels.

At the Crossroads -- Adventure Awaits within 5 Miles
The City of Waynesboro nestles naturally at the crossroads where outdoor adventure meets easy access. Downtown Waynesboro sits just three miles from the Shenandoah National Park, where the Blue Ridge Parkway rolls into the Skyline Drive, your gateway to hundreds of miles of breathtaking views and gently curving roads along the tops of the Blue Ridge Mountains.
The famed Appalachian Trail, running from Georgia to Maine, skirts the City limits, while the urban trout fishery of the South River rolls right through downtown. Rockfish Gap Outfitters and the South River Fly Shop stand ready to equip bicycle, kayaking, trout fishing, and backpacking adventures, with sales, rental, and guiding services available.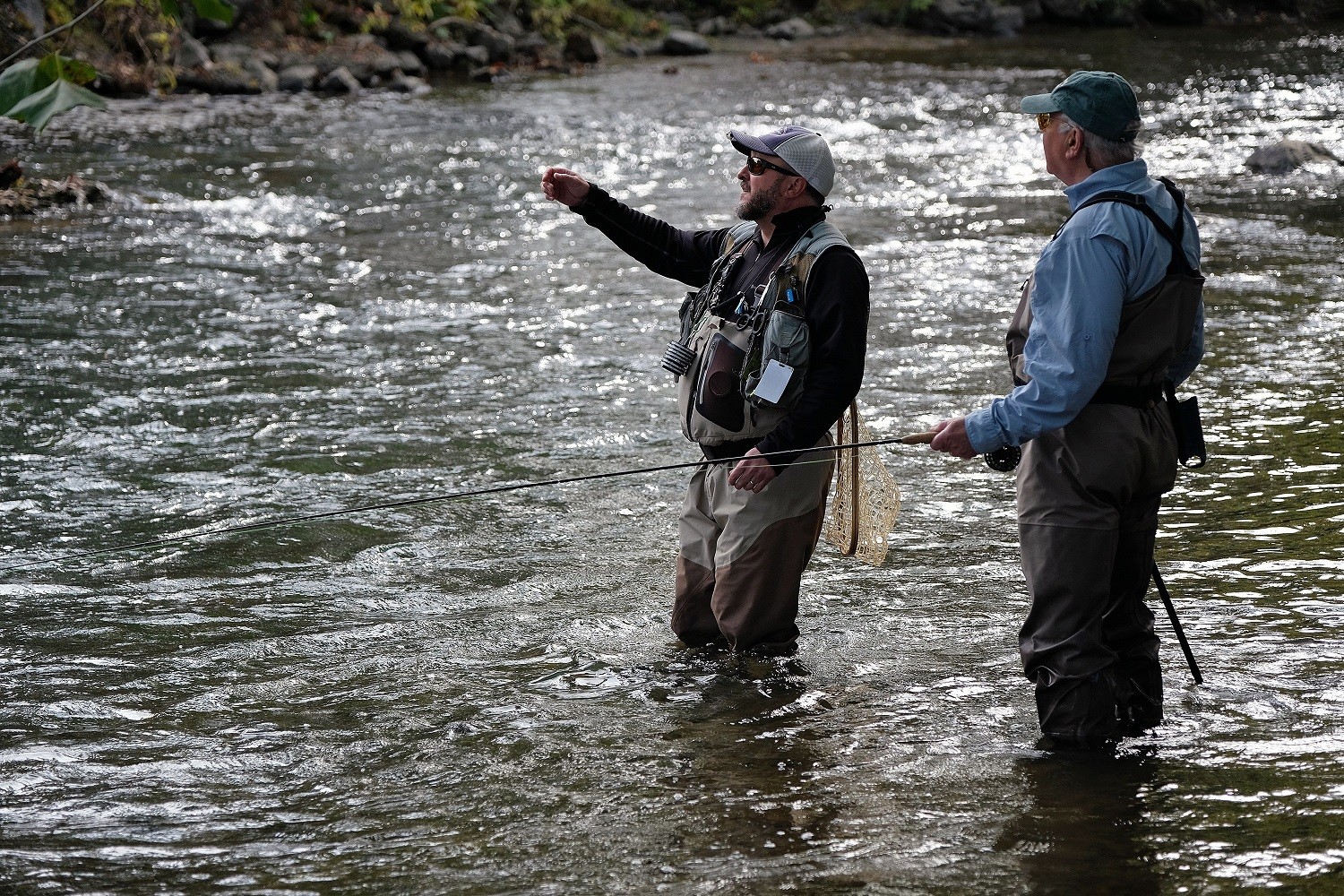 Fly Fishing in Waynesboro's South River

The Cultural Circuit -- Live Music, Performance, and Interpretive History within 15 Miles
Enjoy an evening stroll through downtown Waynesboro to the historic Wayne Theatre, which offers live music and production theater performances. A quick 15-mile jaunt to the City of Staunton connects theater-goers to the American Shakespeare Center, housed in the world's only historic recreation of Shakespeare's Blackfriars Theatre. The Heifetz Institute offers live classical music presentations from this generation's rising star string musicians.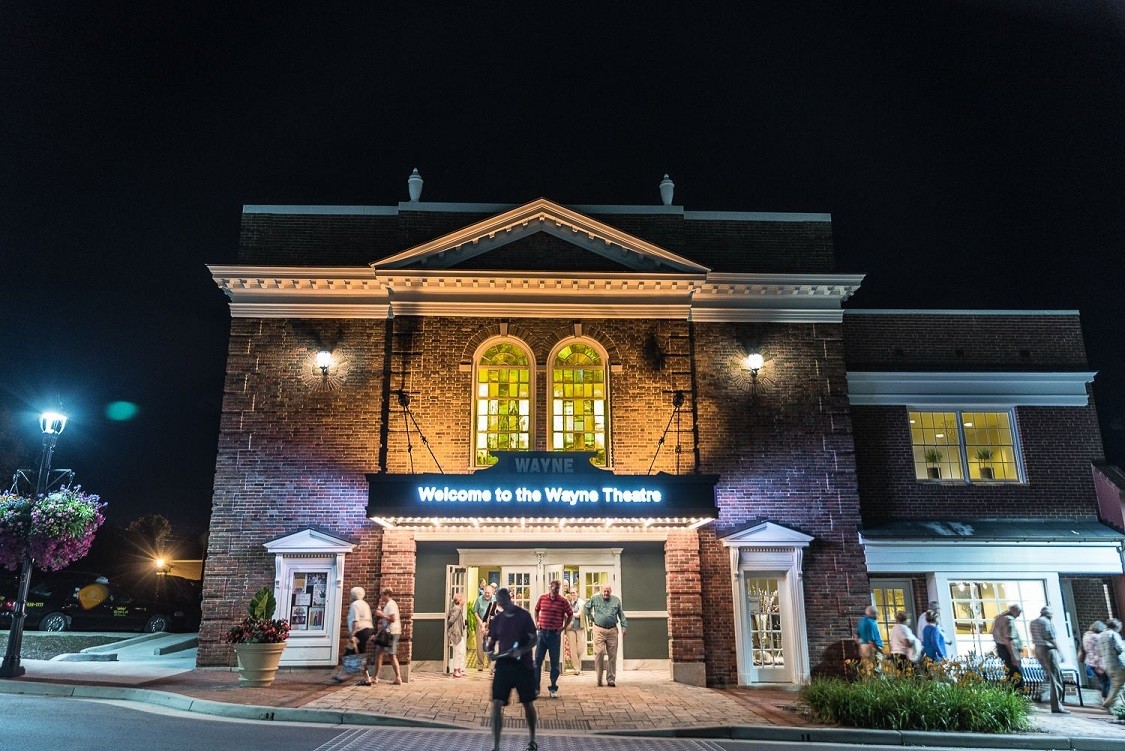 The recently renovated Vaudeville-era Wayne Theatre hosts renowned national acts and family-friendly performances.
Actors move off the stage and into conversation at the Frontier Culture Museum, bringing the past to life with hands-on and living history exhibits. Sharing the story of early immigrants, the museum has reproduced authentic examples of traditional rural buildings from England, Germany, Ireland, West Africa, and America, with traditional crafts from each culture shared by expertly trained and interactive interpreters.

A Weekend of Resorts -- Skiing, Mountain Biking, and Water Parks within 35 Miles
Once you've meandered the area's arts and culture offerings, grab a little nature-therapy at Waynesboro's network of parks and waterways, where outdoor rec opportunities are literally around every corner. Waynesboro's large local park system features six parks, a community center, pool, 1.2 miles of greenway, four miles of water trail, a nine-hole disc golf course, soccer fields, and more. Parks are open to the public from dawn to dusk every day of the year with few exceptions.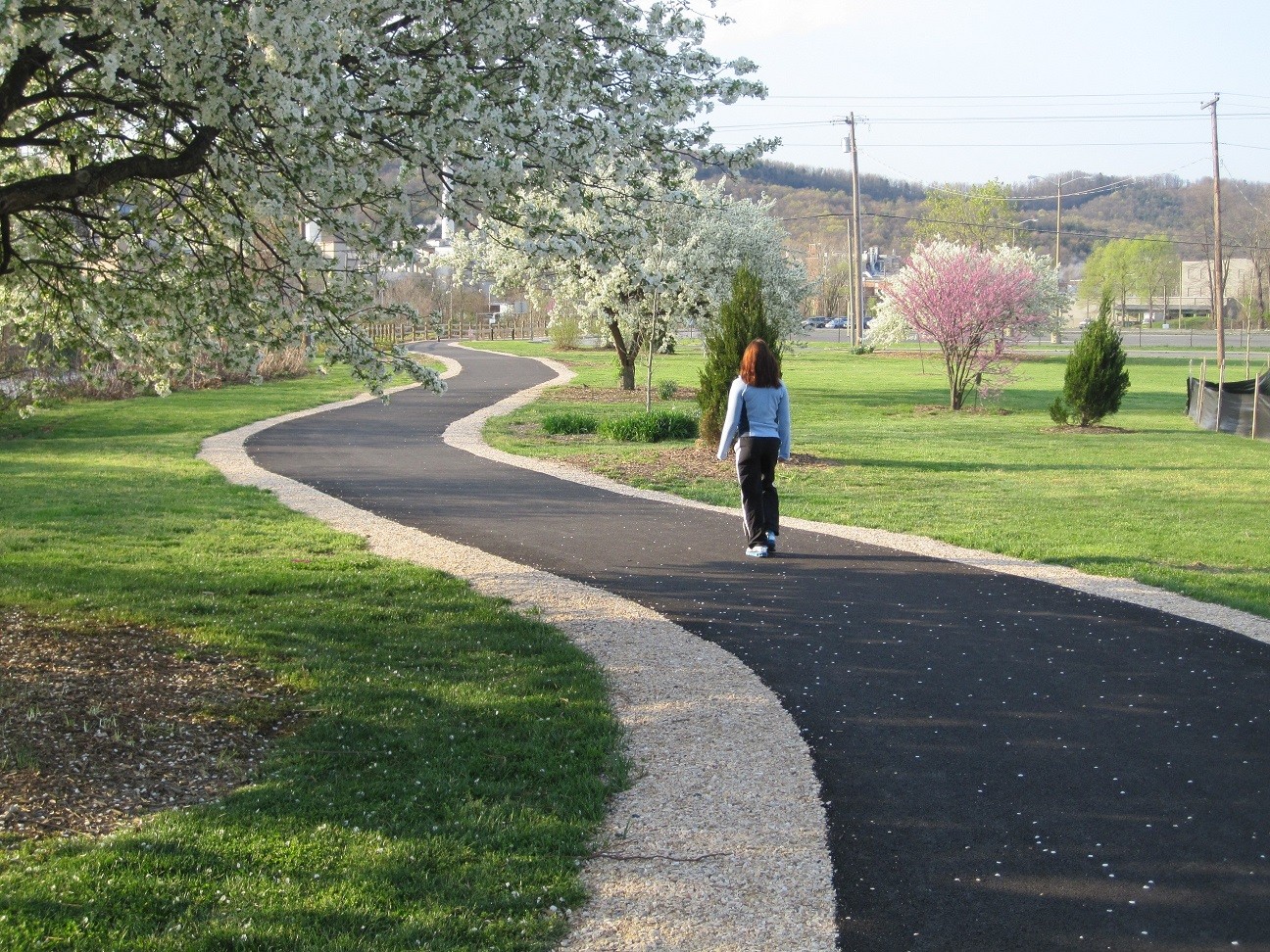 South River Greenway Trail in Waynesboro, VA.
And when you're ready for some outdoor adrenaline options, resort-based skiing, mountain biking, spas, and indoor water parks are within an easy and picturesque drive. Wintergreen Resort (20 miles) offers winter skiing, springtime golfing, wine tours, a comprehensive spa experience, and swimming and fitness activities.
Similar activities can be found at Massanutten Resort (35 miles) with the addition of an indoor and outdoor waterpark, zipline, escape room, and a lift-served bike park that allows visitors to experience the best in downhill mountain biking -- all without the climb!

Meandering through History -- Historic Downtowns and Presidential Museums within 50 MILES
There's heritage in every step and historic landmarks around every corner in Waynesboro. Start at the Waynesboro Heritage Museum to orient yourself in time and place, then visit the Plumb House Museum down the street to view additional collections of Civil War and Native American artifacts. The Plumb House was built during Thomas Jefferson's presidency and was later caught in the midst of the Battle of Waynesboro during the American Civil War.
Downtown Staunton and Lexington both offer some of the best combinations of historic architecture, housing modern shops and restaurants. Along the way, stop at the Cyrus McCormick Farm, home of the inventor of the mechanical grain reaper. Or visit the Woodrow Wilson Presidential Library and Museum (15 miles) and Jefferson's Monticello (30 miles) for a full day of presidential research and interactive learning.
Historic downtown Staunton offers presidential history and Shakespearean theater.

Keep Exploring
Whatever adeventures you may be searching for, you're sure to find gorgeous valley roads, mountain top meanders, and the best in cultural destinations with big-city charm and small-town traffic patterns in and around Waynesboro, VA!