Street Art Vibe Alive & Well in Waynesboro, VA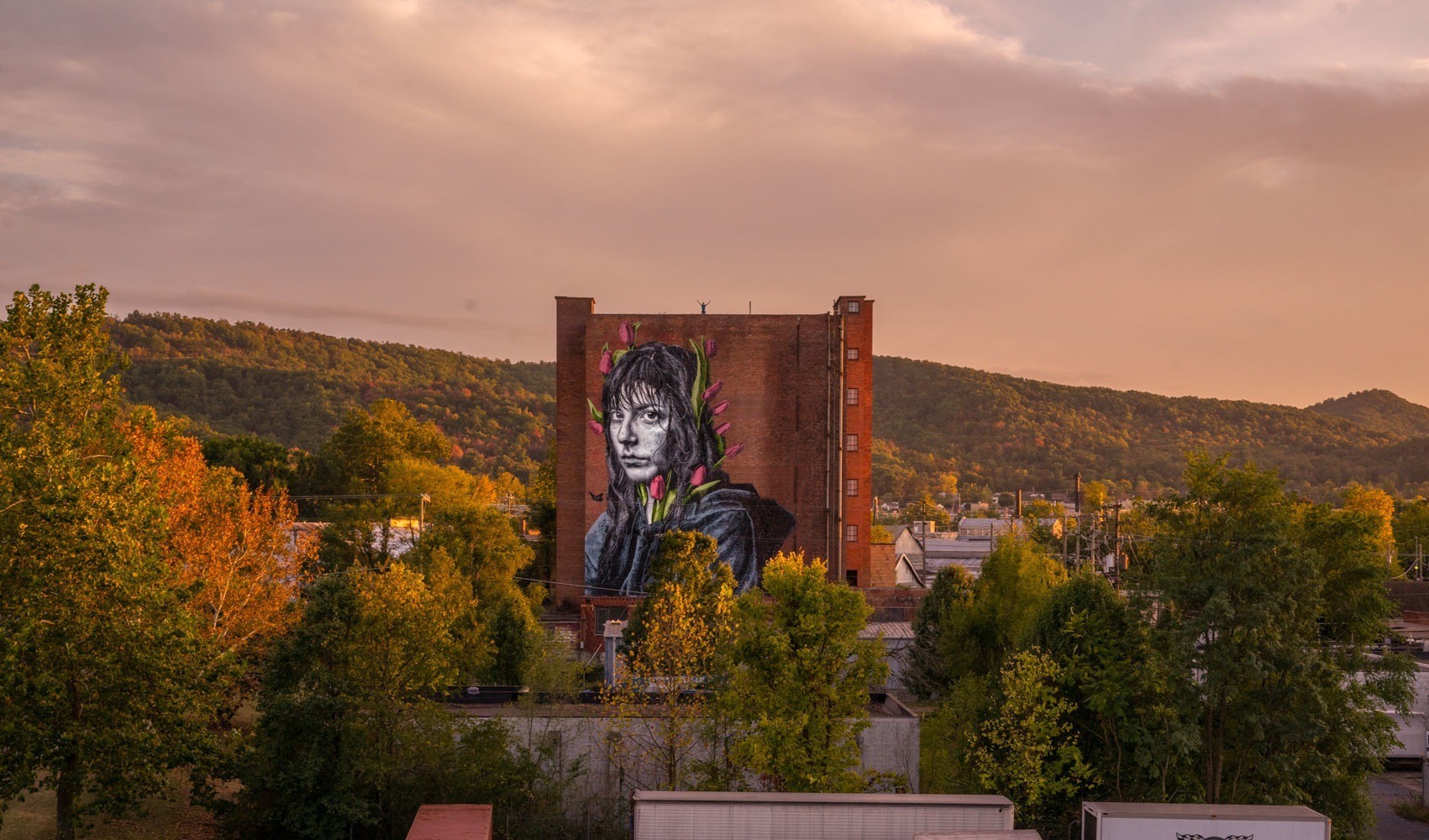 Photo from Virginia Street Arts Festival at Waynesboro Facebook page
Waynesboro is more than a mountain town, back-dropped by the Blue Ridge Mountains and the South River waterways. It's also a historic city with an industrial skyline - a view the founders of the Virginia Street Arts Festival see as an inviting canvas for reimagining the cityscapes of our future.
For four years, the Virginia Street Arts Festival has brought together community members from (literally) all sides of the tracks, mural and graffiti artists from around the state, and an array of aging industrial buildings whose old brick walls support bright visions and playful expressions.
History of the Festival

The Virginia Street Arts Festival debuted on the walls of E-N Computers in the Basic City section of Waynesboro, where visitors can still drive by colorful space-age vultures and full-story black and white murals. Attracting a diverse collection of artists from around the state, cheered on by neighborhood families and children, the first Street Art Festival left an enduring mark at 440 North Commerce Avenue in Waynesboro. In addition to the building itself, attendees painted giant cubes designed for the event, and (impromptu!) a local gentleman's car after he was swept up in the excitement of the festival.
Artistic momentum brought the Street Art Festival to Basic City Beer Co. the following year, where more than a thousand people celebrated with live music and interactive art activities, all in the spirit of a child handed a spray paint can and offered a giant cement canvas for their imaginings.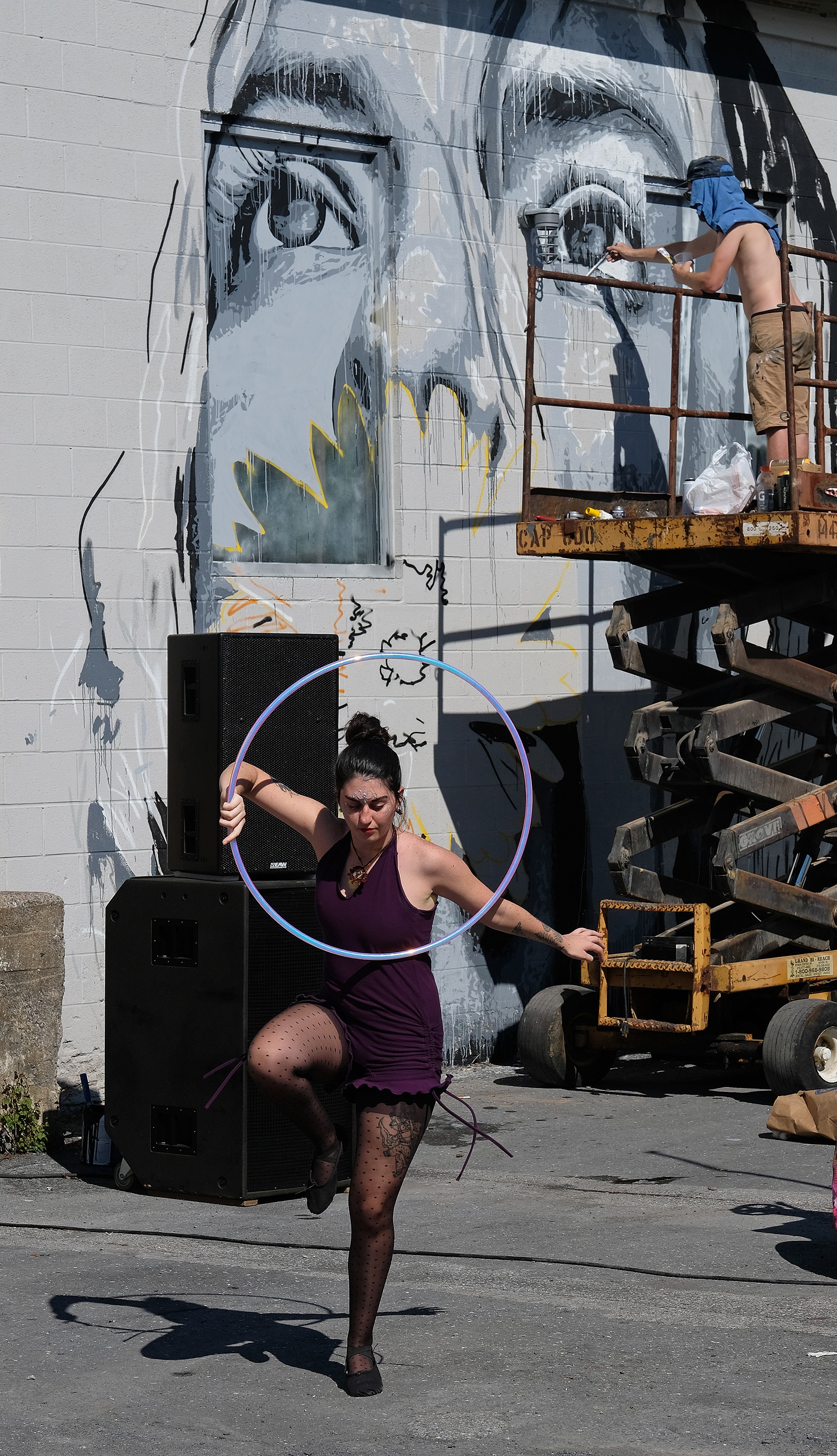 Visitors looking for past season murals can grab a microbrew with a view at 1010 East Main Street in Waynesboro, Virginia. Artists featured at the 2017 festival include Nils Westergard, Carl Medley, and Chico Lorenzo as muralists, as well as the music of Revelator Hill, Greg Ward, Blue Rock, and Enchanted Flow Artist, which included hoop dances and fire performances.
In 2018 the Festival returned to Waynesboro, hosted on the walls of the Wayne Theatre Alliance building at 531 West Main Street. The building was transformed yet again by Richmond artist Nils Westergard, whose mural, Poochie, left a lasting impression that can be seen when entering and exiting the historic Wayne Theatre. Preview Nils' work on his website or Instagram account.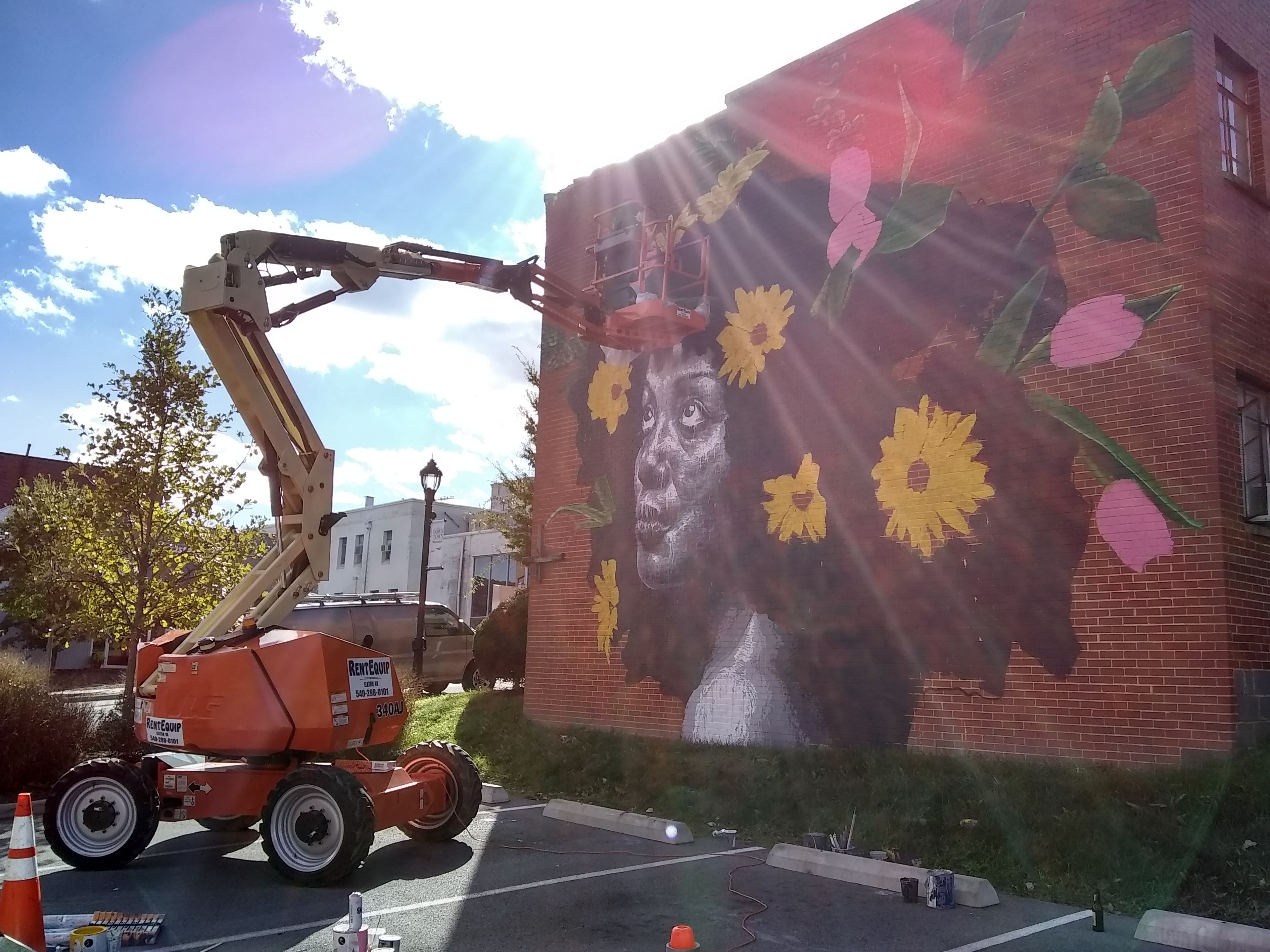 Street Arts Festival's veteran Westergard loves a challenge and 2019 was no exception. The artist tackled his largest wall to date, the old Ice Plant building along the South River in Waynesboro, VA. Julia Chon, also known as Kimchi Juice, was another returning artist in 2019, giving new life to an abandoned building on Race Avenue, while artist Terry Ward continued creating and elaborating on his small duck murals strategically placed on various buildings in the downtown district.
The Street Arts Festival once again took place the same weekend as the renowned Fall Foliage Art Show. By co-locating fine artists and street art performances, festival organizers honor the rich history of Waynesboro, in many ways defined by its paradoxes and diversity. A city one-part majestic outdoor recreation and one-part industrial skyline, the art celebrates both. Waynesboro is the embodiment of urban industrial culture, the quiet bubbling of trout streams, and stunning mountain vistas. Artists of the Street Arts Festival bring youthful energy to breathe new life into vacant storefronts.