Art In and On the Streets of Waynesboro
June 14, 2019
Feature Stories
This October 12 & 13, the Fall Foliage Art Show and the Virginia Street Arts Festival team up to fill the streets of Waynesboro with live mural painting, fine art sales, public art installations, plus beer, food, and music all weekend.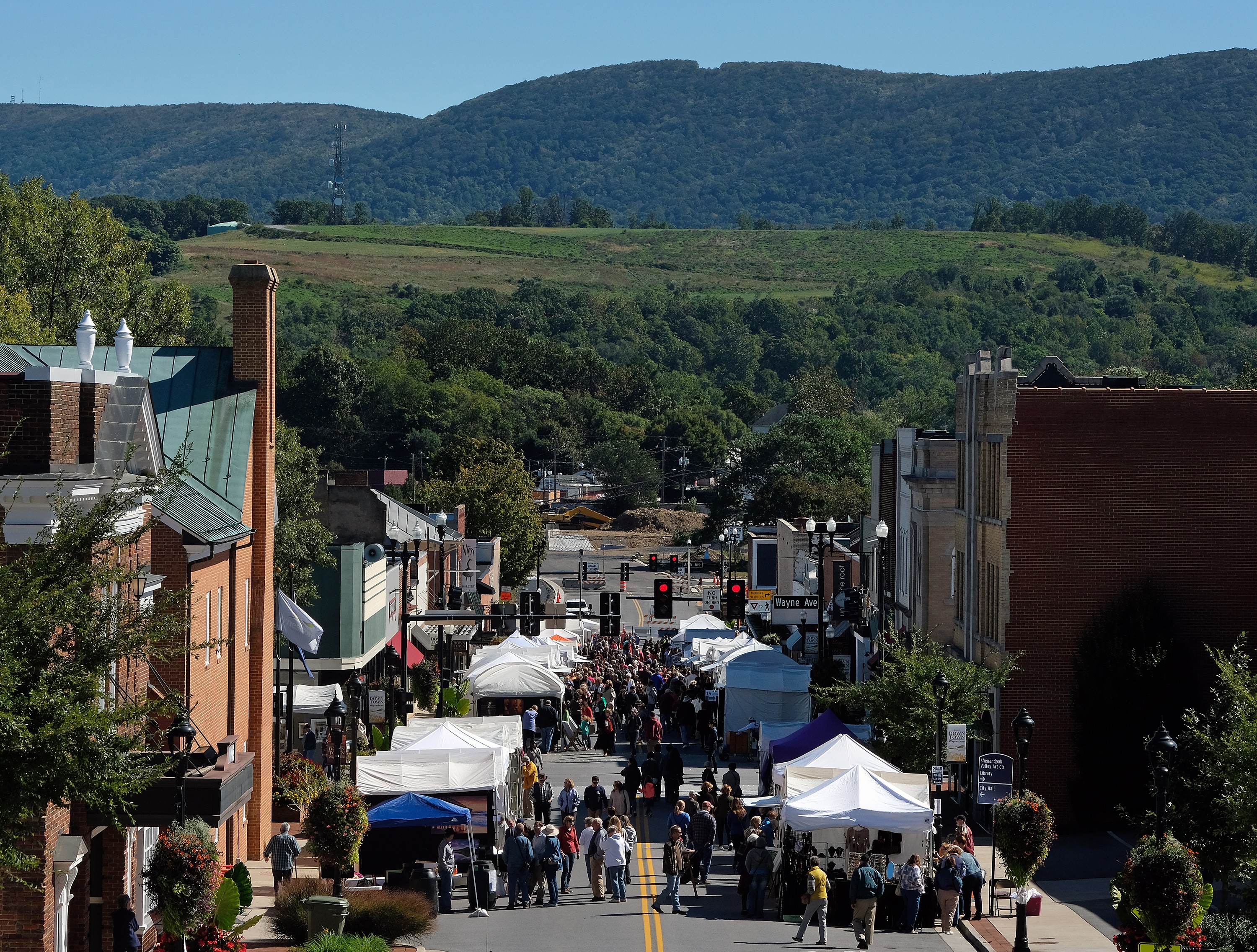 The Fall Foliage Art Show is a 49 year tradition that brings over 150 juried fine artists to a Main Street festival, transforming downtown into a lively outdoor market of paintings, pottery, jewelry, woodworking, and more. From 10am to 5pm Saturday and noon to 5pm Sunday, traveling world class artists will share their stories, sell their work, and help decorate your home with memories for years to come.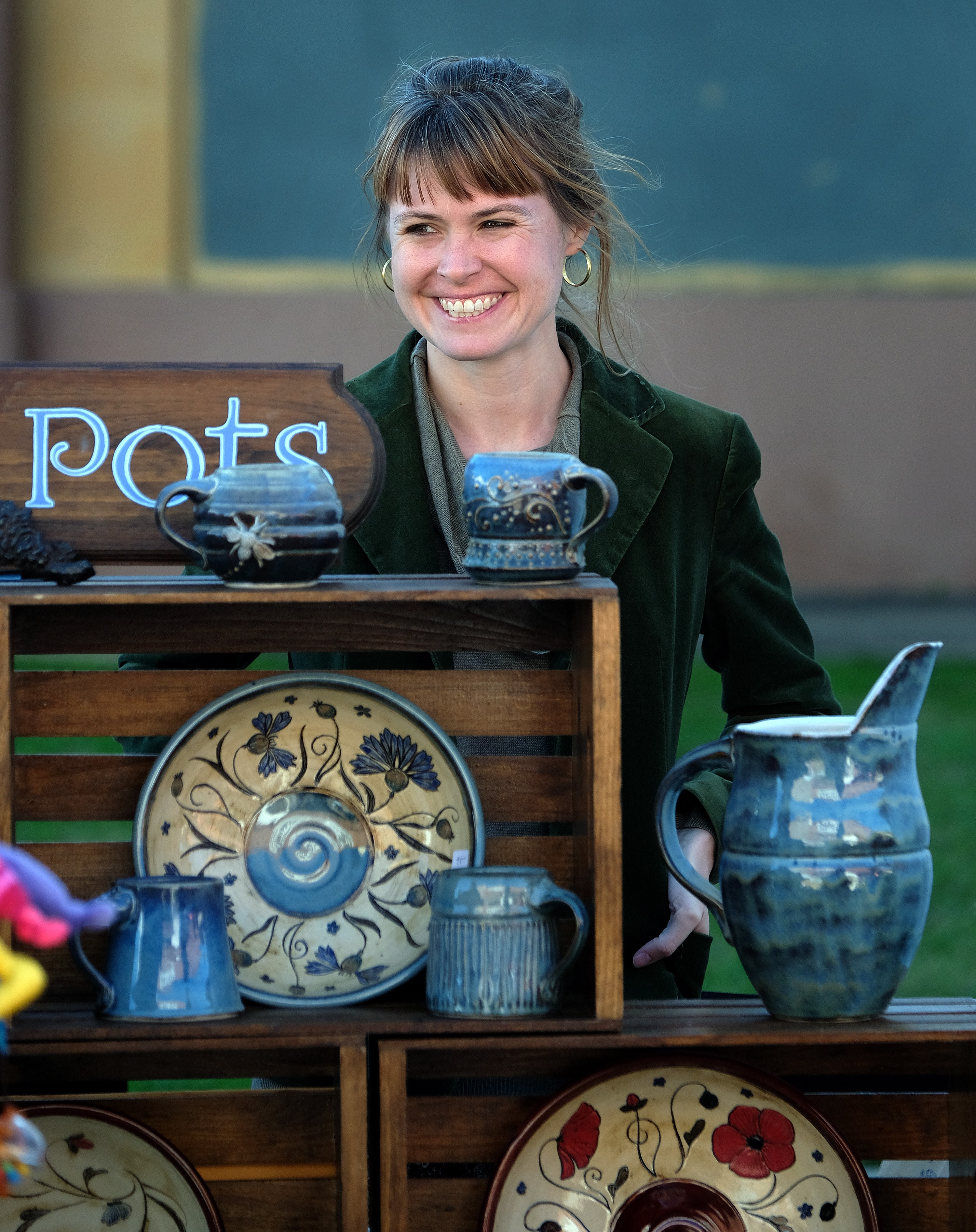 Sharing the streets, the Virginia Street Arts Festival will bring renowned muralists to transform Waynesboro's skyline, enlivening views from the South River Greenway, and celebrating art as a force of renewal. The festival this year will focus on the historic Ice Plant building in Waynesboro, adjacent to Constitution Park and visible from Main Street. Additional murals will be completed along Race Avenue, bringing energy and public art to an area of the City that's been contemplated as the future home of the Blue Ridge Children's Museum.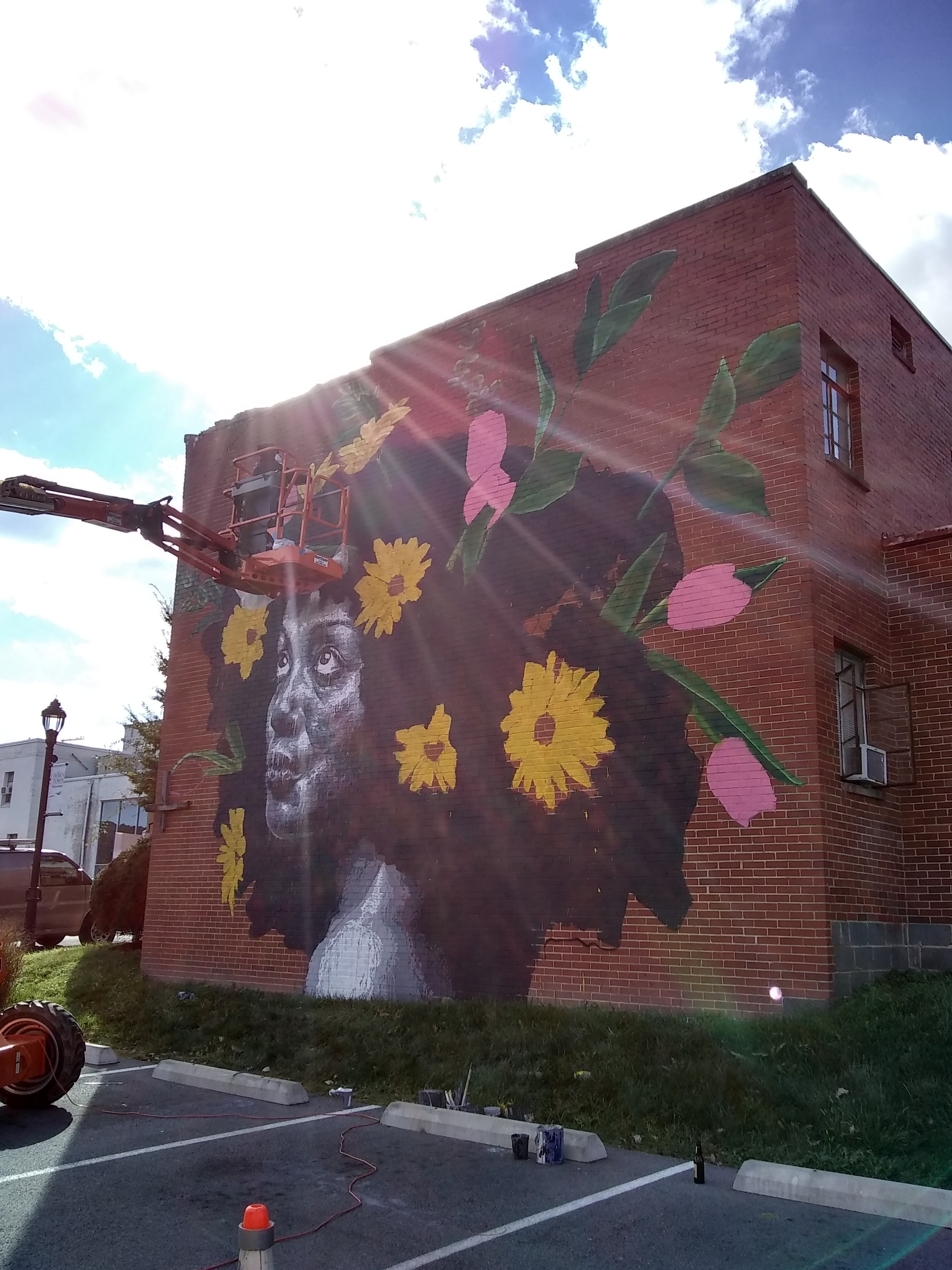 One block over in Lumos Plaza, find the best eats at food trucks and the festival beer garden. Live music performers will include Hayes Branch, Whiskey Jackets, Stone Roll'n, and more!
WHEN: October 12 (10am to 5pm) and October 13 (noon to 5pm)

WHERE: The two festivals will converge in downtown Waynesboro, running from the intersection of Arch Avenue and Main Street up the hill towards the Wayne Theatre Performing Arts Center. Bring your walking shoes to take in the full effect -- multiple blocks will be filled with art and activities.

COST: Both events are free to the public. Bring your wallet to purchase art, food, beer, and more from festival vendors.