3 Ways to Get Your Golf Game Going
June 14, 2019
Feature Stories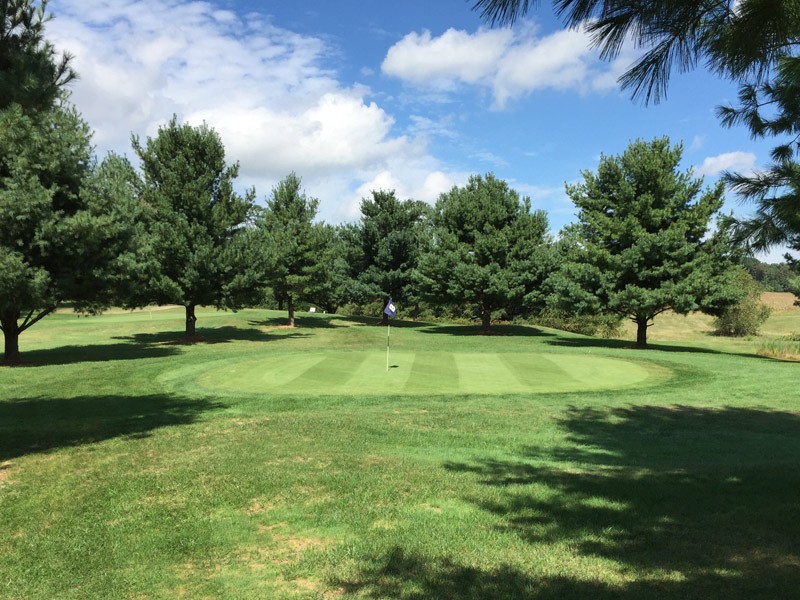 This summer, find the perfect golf game style. Whether you prefer collared shirts and pro-quality courses or flip-flops and laid-back courses, there's a tee time for you in Waynesboro!
The Traditionalist
The Waynesboro Golf & Country Club offers a pristine 18-hole course nestled in the Blue Ridge Mountain foothills. The club was recently named the best golf course in the Shenandoah Valley by Virginia Living Magazine. Surrounded by mountain views and featuring the rolling terrain of the valley floor, Waynesboro Golf & Country Club combines the classic golfing experience with elegant cocktails, comfortable golf carts, and seasonal tournament opportunities. This course hosts MGA, LGA and SGA leagues as well as Labor Day, 4th of July, and Memorial Day tournaments. Perfect your swing on their 300-yard driving range, or visit the practice and putting greens. The total course ranges from 5,422 yards for red tees to 6,409 yards for blue tees. Golf attire is required on the course, and the suggested pace of play for the full 18 holes is four hours and fifteen minutes.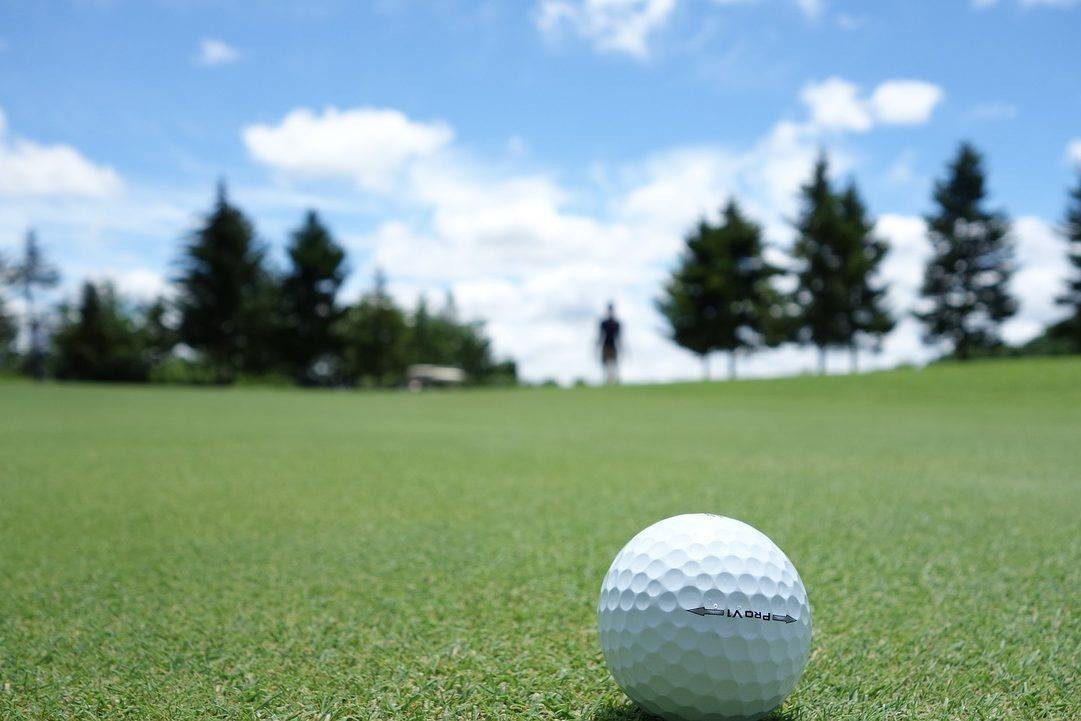 Head from the course to the clubhouse for an evening of post-game cocktails. Grab a beverage at 19th Hole while enjoying a view of the 18th hole, or visit the Taproom to unwind with a full-service bar and light sandwiches. The main Terrace Room offers rotating dinner specials throughout the week and is open Monday, Wednesday, and Friday. On hot summer days, relax in the saltwater swimming pool with plenty of on-deck lounging.
The Kid at Heart
Visit Waynesboro Golf and Games for relaxed family fun. Their outdoor 18-hole mini-golf course is perfect for all ages and includes water gardens, fountains, and vibrant tree-filled landscaping. Beat the hot days with Night Golf on the putt-putt course Fridays and Saturdays all summer long. They host birthday parties and other large group events, making it easy to plan for extended-family adventures.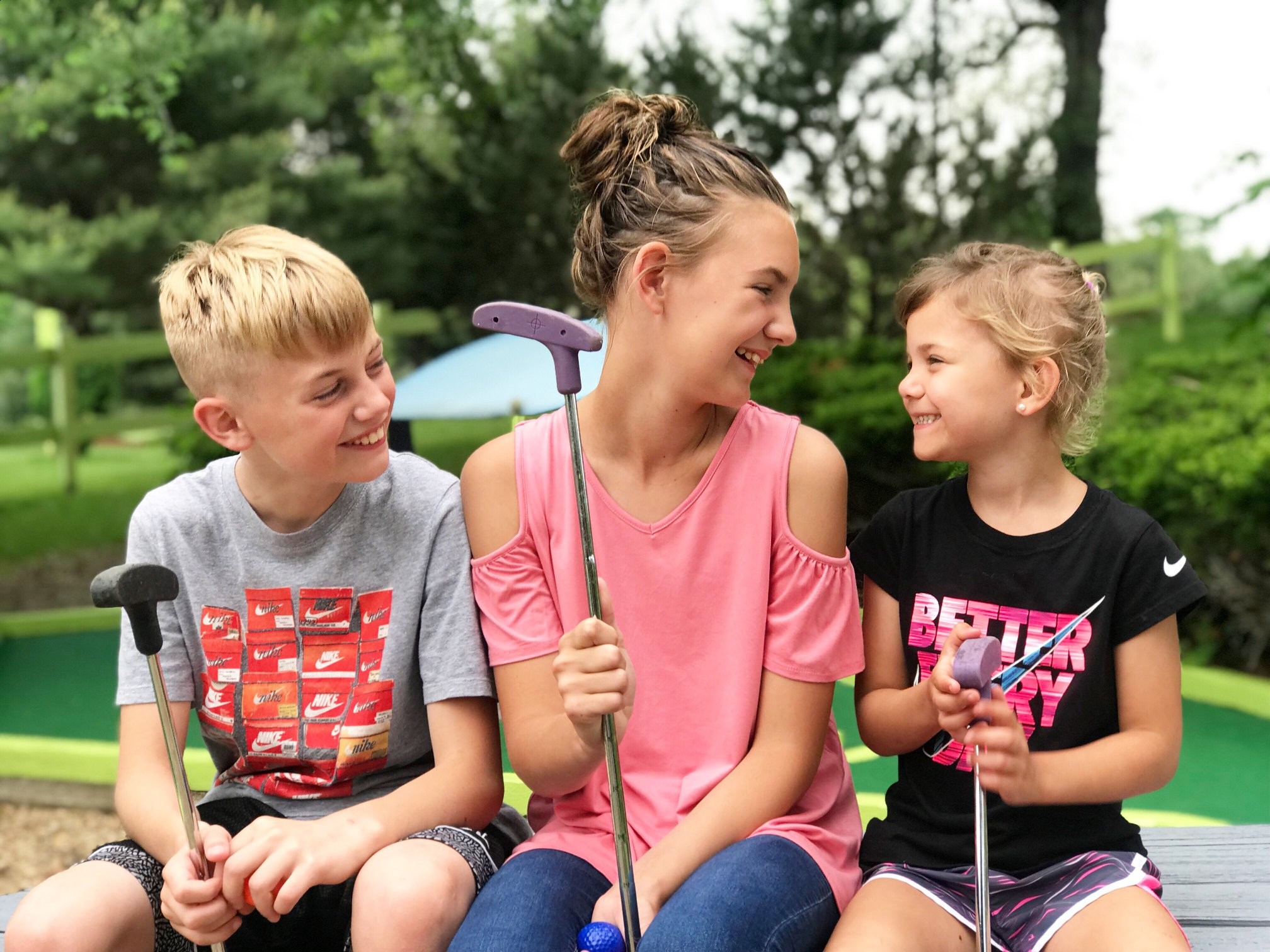 Families looking to introduce junior players to more classic golf styles will enjoy their Par 3 Course, making it easy to practice your short game at a reasonable price. The 9-hole course includes rolling hills and established trees, with a total course distance of 803 yards. The laid-back atmosphere means all manner of dress is welcome, there's no need to pre-schedule a tee time, and players of all ages and skill levels can hone their game at less than $10 a ticket.
The Adventurer
Leave the manicured greens for a forest and meadow adventure with Waynesboro's Fox Disc Golf. One part golf, one part Ultimate Frisbee, and one big dash of hiking, disc golf is golf at its freest. With 145 acres to explore at Coyner Springs Park, players are invited to navigate tight tree-shots, rolling terrain, and other natural traps and hazards that make each "hole" challenging and unique. The course includes views of the Blue Ridge Mountains and frequent wildlife sightings.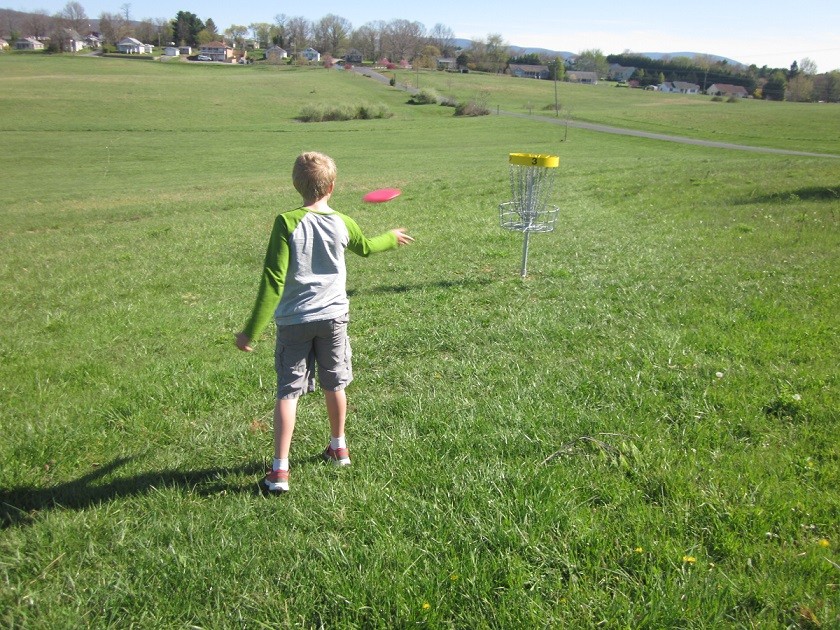 Instead of using balls and clubs, disc golf contenders play with frisbee discs, which they aim into a metal basket. This nine-hole course is rated Par 31. Players should bring their own discs to the course, which can be played with anything from traditional frisbees to disc golf-specific fliers that include "drivers" for long distance throws down to "putters" for precision shots. Picnic opportunities abound, and don't be surprised to encounter enthusiastic canine helpers as Coyner Springs is also home to Waynesboro's off-leash dog park near along holes 1, 2, and 3. Course maps are available online, plus look for course signage near the main parking areas of Coyner Springs Park. The course is open, with no entry fee, every day from sunrise to sunset.