Waynesboro: A Great Base For Snow Sport Enthusiasts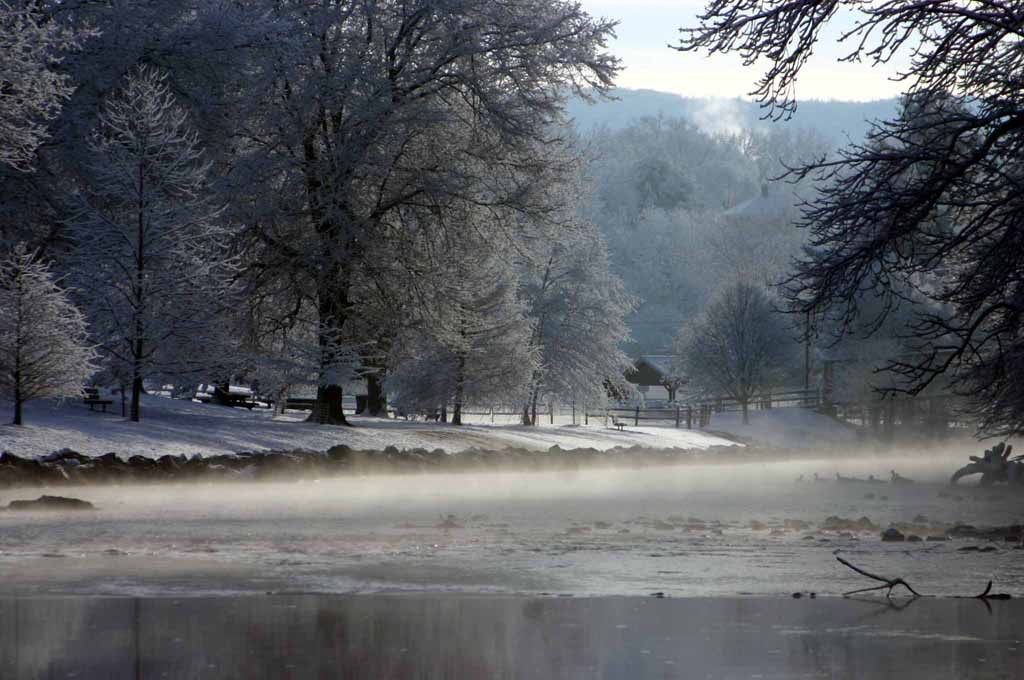 Tucked in the foothills of the Blue Ridge Mountains is an affordable mountain town that's ideally located between Virginia's largest and most popular winter resorts, Wintergreen Resort and Massanutten Resort.
Beyond being a central spot for affordable skiing accommodations, local points of interest include historic sites, country stores, breweries, museums, art galleries, and more.
Nearby Resorts To Ski, Snowboard & Tube
This is it. The slopes are white and groomed in anticipation of your arrival. The only question is, will you choose Massanutten (31 miles/42 minutes) or Wintergreen (20 miles/35 minutes) for your adrenaline fix? If you stay in Waynesboro, you can do both!
Massanutten Resort offers 14 runs with eight lifts. The trails include three black diamonds with the difficulty tapering all the way down to "Southern Comfort," aka the Slow Zone. Snowboarding, tubing, and ice-skating are also grand ways to experience the mountain. If you've never snow tubed, you're in for a treat! Sixteen 900-foot lanes shoot tubers downhill solo or leashed with others in your party for twice the fun! Try Northern Lights for a glowing nighttime ride. BONUS: The ever-toasty 84-degree indoor waterpark is a big draw for families. It's consistently included among the best water parks in national round-ups and vote-offs. For an adult warm-up, consider spoiling yourself at The Spa at Massanutten.
Wintergreen Resort slope fun begins with 24 alleys of powder to conquer as you see fit, a 300-yard snow-tubing center that delivers speeds of up to 30 mph (gasp!), an ever-changing Terrain Park with more than 40 features to trick with your snowboard. It's so much fun that readers of Blue Ridge Outdoors Magazine voted it among the best snowboarding parks in the 2020 Best of the Blue Ridge. Families with small children love Ridgely's Fun Park for its safe, simple snow fun. Turn the kids loose to build snowmen, snow angels, and enjoy gentle hill tubing just as you probably did when you were a kid. BONUS: The Spa at Wintergreen is a warm place to soothe muscles at days' end.
Settle In
Any winter weekend must start with a comfortable place to stay. For those who picture a cabin in the woods, consider the Iris Inn on the edge of Waynesboro. Many of their private cottage and cabins offer cozy fireplaces and decks or porches to admire the wildlife.
If tried and true hotel accommodations are your jam, both Best Western Plus and Residence Inn by Marriott are available with excellent mid-winter packages.
Suit Up
Layering is important when planning a ski trip in higher elevations like Wintergreen Resort and Massanutten Resort. Shop for winter essentials like socks, thermals, beanies, gloves, and of course, outerwear at Rockfish Gap Outfitters. Their knowledgeable staff will also be happy to share information about additional area adventures, like great hiking and biking routes.
Chow Down
After a day full of mountain activities, you'll be sure to work up an appetite. Warm up with drinks and dinner in downtown Waynesboro. Throughout Waynesboro, there are a plethora of local and chain restaurants to suit all tastes and pocketbooks, as well as popular craft breweries where you can leisurely recount your day's adventures among friends. Popular spots include Basic City Beer Co. for award-winning small batch craft beers or The River Burger Bar for gourmet burgers with all the fixins'.
Stay Active
Add a two- or three-hour horseback ride through Afton Mountain Vineyards with Rebel's Run Afton Mountain. You'll feel like you've ridden into a storybook as you go "over the river and through the woods" to arrive in a rolling field of vines. Warm up with an hour of wine tasting before trotting back to base.
Depending on weather conditions, you can hike the backcountry in Shenandoah National Park and if there is recent snowfall, you can even cross-country ski along Skyline Drive. (But be sure to bring your own skis.)

With Skyline Drive and the Blue Ridge Parkway right next door, and the legendary Shenandoah Valley all around, Waynesboro provides easy access to stunning winter views.
Enjoy your next winter weekend in Waynesboro, Virginia, where good nature comes naturally.